The idea of the Monster Hunter series is a bit of a hard sell on paper, and one I've failed to convey properly. It didn't work when someone tried to hook me in, and it sure as heck didn't work when I tried to yank others in. "You fight a monster, kill it, gather its parts, and craft gear with your materials to hunt stronger monsters," is perhaps not the best way to sum it up to a non-fan. However, Monster Hunter has been one of my favorite franchises ever since I partook in its hunting splendor back on Tri for the Wii. I was a bit late to the party compared to those who have actively hunted since the PSP and PS2 era, but I have invested a serious amount of time on its subsequent releases, with my biggest problem being how to to stop asking for one last hunt.
It was not until the release of Monster Hunter World where the game achieved main stream success; drawing in a massive crowd with its new streamlined mechanics, quality of life changes, and outstanding visuals that most would consider a warranted change for the franchise. Being the fan that I am, I've yet to stop playing World on the PS4 since its release back in February. Despite playing a lot of its predecessors, I believe that I've become accustomed to its changes. It's all I know and breathe now, which could make a transition to the game's original formula a little awkward. This made the announcement of Monster Hunter Generations Ultimate enthralling for me, as I wasn't sure if I actually wanted to go back to the game's classic state. This has even sparked a couple of debates in the community, going as far as to say that it caused a bit of a divide in opinion, with some claiming that the series has taken a decline in terms difficulty and precision which Monster Hunter should be known for.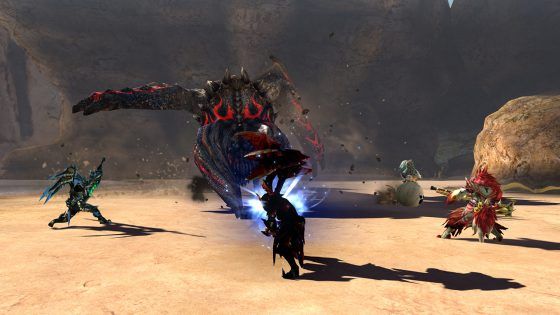 Despite World not appearing on Nintendo's hybrid console, Switch owners were happy to be treated to Monster Hunter Generations Ultimate, which is still arguably one of the best Monster Hunter titles to date. With the world now a bit more open to the franchise, it was quite fun to see a bigger hype for other titles that came before Monster Hunter World. As someone who enjoyed all the quality of life changes given by the Monster Hunter World, I myself became curious as to how Generations would feel like after being spoiled by its successor's new system. Said changes were already ingrained into my overall playstyle, so the idea of standing in place for various mundane tasks wouldn't feel right at home. The question remains if Generations Ultimate is worth going back to for both new and old players alike?
Gameplay  8/10
The original Monster Hunter Generations was more of a celebration of the franchise, giving us access to a good amount of monsters, as well as a much better depth in terms of combat. It was more of a spin-off than a numbered entry in the series but one that's considered as one of biggest upgrade the game has seen in years, adding an arsenal of Hunter Arts and Styles to complement your desired playstyle.
This makes picking up new weapon feel more distinct, giving you more room to experiment with the different builds available to each one. This system broadens the appeal of each weapon in the game, giving players a plethora of options that enhances the overall experience while still retaining the technicalities associated with each weapon-type. You can opt for a build that rewards you for dodging properly, an aerial style for added mobility and mounting options, one that allows you to quickly charge your attacks, and of course, a vanilla-type well rounded character in the vein of traditional Monster Hunter. This form of combat is something I would pride as superior to any Monster Hunter title to date, as it gives each weapon a lot more depth compared to other games in the series.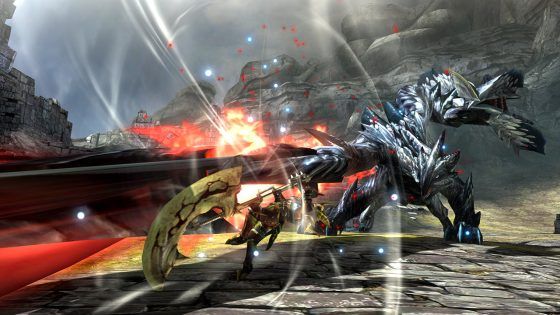 Moving on to Generations Ultimate, the game adds more to the already jam-packed array of features, making this perhaps the biggest Monster Hunter title to date, with almost a hundred monsters ready to be slain. The most notable additions to the game are the G-rank quests, which are basically the hardest set of fights the game has to offer. If you're looking for a challenge, then this is the best place to find it. Monster Hunter Generations Ultimate also gives players new hunting arts for each weapon-type, as well as some new hunting styles and support skills for some effective fine tuning.
Despite its many ups, MHGU does feel a bit more dated compared to World, and I'm not just talking about graphical fidelity. Areas are not presented as as seamless map, and instead are divided into subsections that are segregated by loading screens. Gone are the Scout flies who did much of the hunting work for you, making players have to traverse the map on their own until they get a feel of the monster's mannerisms and habitat or have a Psychoserum ready.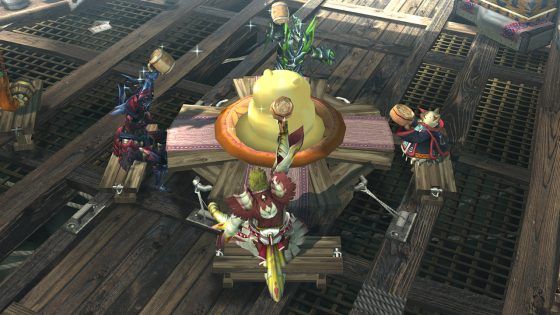 While many would probably not agree, I found a lot of beauty in how the game forces a more manual approach on the most mundane of tasks. There were no in-game tooltips on weak points and monster locations (in harder fights), making you rely solely on your experience as a hunter as opposed to World's friendlier approach. It also made items like the paintball a lot more significant, and it makes the the game's moniker a bit more apt in terms of the overall experience.
As for the game's lack of movement during item consumption, I'm still of two minds about it. While it does increase the amount of precision and planning required to function properly, it does act more like a false layer of difficulty. Surely any hunter would find it silly to pose for a muscle magazine after drinking a potion during a deadly encounter.
Innovation 7/10
As stated earlier, prior to Monster Hunter World, Generations was known to be the biggest leap the franchise has taken by giving players a lot of new features and system enhancements that made combat more fluid. In the case of Generations Ultimate, the addition of G-rank was a welcomed thing, and while we all expected nothing more than an upscaled version of the 3DS release, we were instead treated to new flagship monsters, a new online boss, and a myriad of returning monsters to keep the celebration of the franchise alive. Even though Ultimate itself doesn't do much in presenting something new, I'm still giving it credit for Generation's many contributions.
Learning Curve 4/10
In terms of the game's accessibility, new players may find themselves at the mercy of the game's lack of information. It does so little to help you in learning the many fighting styles in the game, as well as what quests to finish in order to unlock the next. It's one that's become a little frustrating to me after picking up MHW, but one that reminded me of how the game did so little to guide you through its myriad of content. This lack of information can be seen as both a bad and good thing depending on what kind of player you are, but once you're up to speed, the gameplay is as fluid as it can be.
Graphics and sound 7/10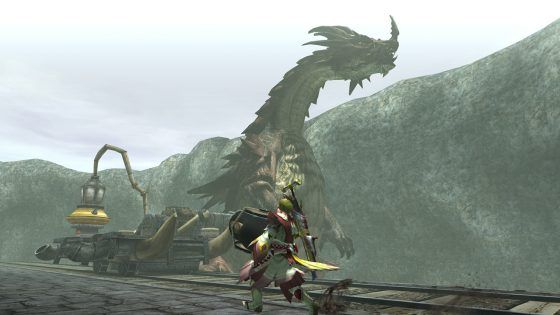 Monster Hunter Generations Ultimate has received quite an overhaul in terms of graphics, sporting a higher resolution and somewhat better textures to fit the leap in power provided by the Nintendo Switch. It's a bit akin to Monster Hunter 3 Ultimate for the Wii U. It's not something I would call a remaster but definitely a lot more crisp and visually pleasing compared to its 3DS counterpart. One of the biggest up points for me regarding the return to Generations, however, are the monster designs. Funny enough, I was one of the few who pointed out that World had a lot of dinosaur inspired monsters, making them lean a bit more on the realistic side of things, which fit MHW's overall aesthetic. Monster Hunter Generations Ultimate and those who came before it, however, had more of a Kaiju (strange creature) like vibe that just screams the term 'Monster' better than its successor. Put Valstrax next to Anjanath and you'll probably understand what I mean.
Value 9/10
The game being sold at $59.99 is quite reasonable for me, especially given that G-rank itself is presented as an expansion. Capcom didn't hold back on the features as well, giving us more than we ever bargained for regarding the Ultimate version of Generations.
Overall 7.5/10
Monster Hunter Generations Ultimate succeeds in what its original game tried to portray, which was a celebration of the franchise and the beauty of having to take on these out-of-this-world monsters from all over the series. I was honestly skeptical after having to pick it up after being spoiled by World, but getting on my first few hunts only rekindled my love for Classic MH more than it deterred me. Whether you're an old player looking to do the same, or a new one who's curious about what the franchise was like during its Non-World prime, I'd recommend picking this one up.
Pros:
Fast paced and challenging
More monsters added, making this the most monster-filled entry in the series.
Hunting Arts, Styles, and various options really help in personalizing your desired weapon.
Lots of variety, including Palico Quests
Cons:
Some of its features feel pretty dated, with a very clunky menu system
Terrible pacing
Holds too much information away from the player, which may force new users to seek guides online.
Related:
Capcom
,
monster hunter
,
Monster Hunter Generations Ultimate
,
Nintendo
,
Nintendo Switch
,
Review