This year at GamesCom, developer Infernum Productions sent Cody and myself an invitation to meet with them. This wasn't the first time we've met with them, we've had a few chats about their most recent title – Brick Force. The guys over at the studio are some great guys; we always have fun chatting with them. This year they had something much more exciting to share with us though; the reason for the meeting was the unveiling of a never-before-seen sandbox MMORPG. For any of you who know us well enough, you should know they had us interested at sandbox.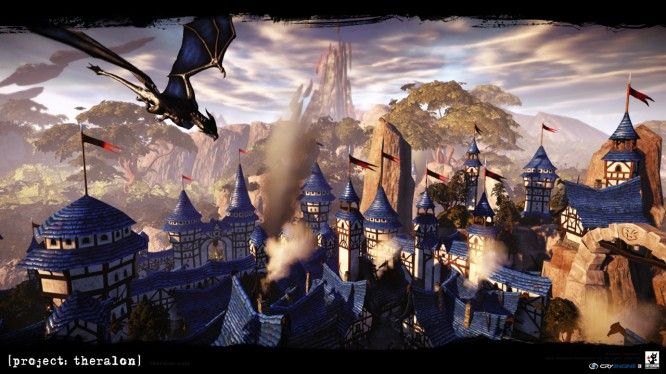 Sitting down in the little room at GamesCom where our meeting would take place, I really didn't know what to expect from this sandbox. Brick-Force was a brilliant game; it took two simple concepts and merged them together for one addictive sandbox shooter. A full-fledged sandbox though, that's a big step forward – I was asking myself if they could replicate that success. Project: Theralon, the working title for this new project, is said to be by the developers a true sandbox MMORPG.
We were lucky enough to not only get a run down on the game, but also witness a 10 minute demo. This demo left me wanting to see more, and there are plenty of reasons why. The world is laid out with a colorful palette, and we're shown a world where the cities reach for the skies from even the most rugged of stone structures. Heroes soar through the skies on dragons, no true allegiance to each other in a free-for-all PvP world. The hero of focus in the video leaps from his dragon, plummeting from the skies he smashes in to the ground only to stand up without a scratch. This particular moment looks epic, and is how players will dismount in most scenarios – it's cooler every time.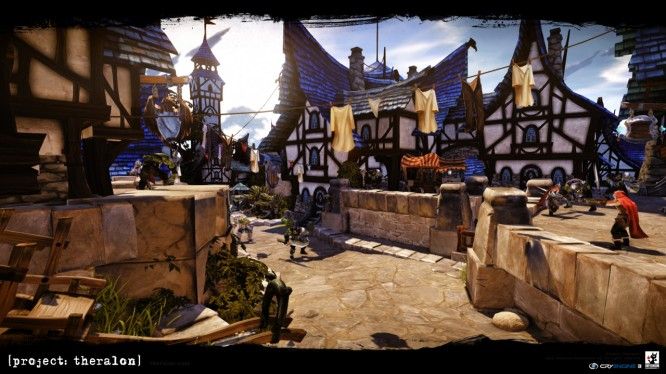 When I mention Heroes, I mean they are exactly that. Players will take on the roles of heroes, but not with tights and underwear – heroes from tales of fantasy. There seems to be a big emphasis on making a player feel like they are a hero, above the normal flock and much more powerful. They aren't shy about letting you have oversized muscles and Hercules-like strength. This isn't very different from a lot of other games which want to make you feel like the hero, but what better way to back it up than with Dave "The Wizard of Storytelling" Wolverton, also known as David Farland. I'm only a few minutes in to the presentation and I am already getting very excited.
The amazement continues to ooze on through however; I begin hearing about how players will get their own sidekick character that players can use essentially as a second character to do other chores your hero doesn't have time for – such as crafting. The two will be hotswappable, meaning you can switch from one to the other quickly to do tasks without any travel time. There was mention of a functioning ecosystem where animals would react to their environments, kill of all the rabbits and the wolves in the area will migrate somewhere else – that sort of thing. It's all sounding brilliant, and the gameplay I am seeing in front of me looks magnificent even for a prototype.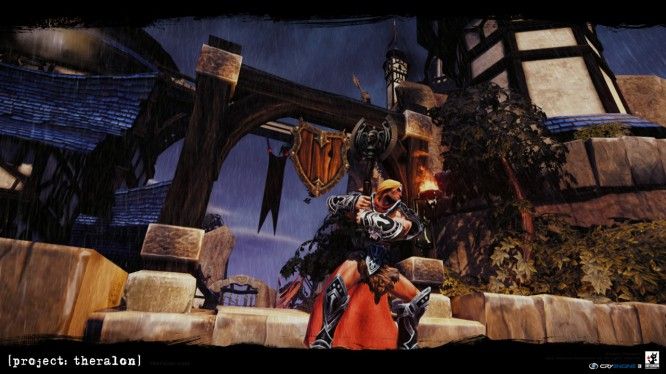 This all looked great, sounded great, but I need more sandbox to be truly impressed. Infernium agreed, so we were shown what was a massive collection of building pieces, which can be used to combine and create buildings that are truly unique to their maker. Players can customize each building and structure and the pieces that it is assembled with to make a truly unique building or structure. Whole cities can be fully customized, although built within pre-determined areas. This was explained as to be necessary, but don't worry, from what we saw you really should be able to make some really cool stuff with this system.
When I am thinking there couldn't possibly be more to show already, Infernium drops the biggest piece of information for the whole presentation – it will be free-to-play with no pay-to-win cash shop. It's safe to say I am very pumped for this title, I want it to be successful but I am not going to call it the king of the sandbox after only a 10 minute demo. Putting all the amazing things I have already seen aside, I am just genuinely interested in seeing where this project leads, as it has some true potential. The game will be both client-based and browser based, running on CryEngine 3 with Kalydo for browser support. Definitely keep an eye on this title, we'll bring you gameplay footage as soon as we can get our hands on it.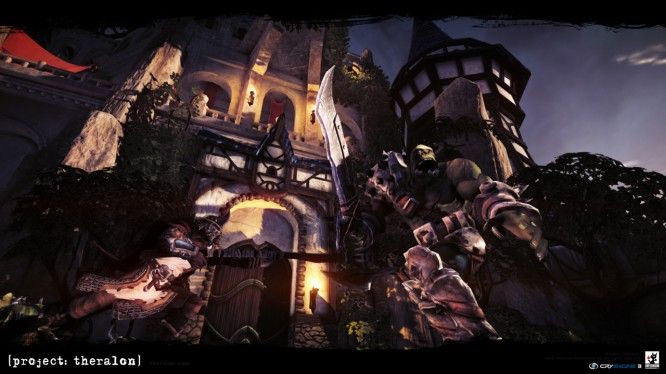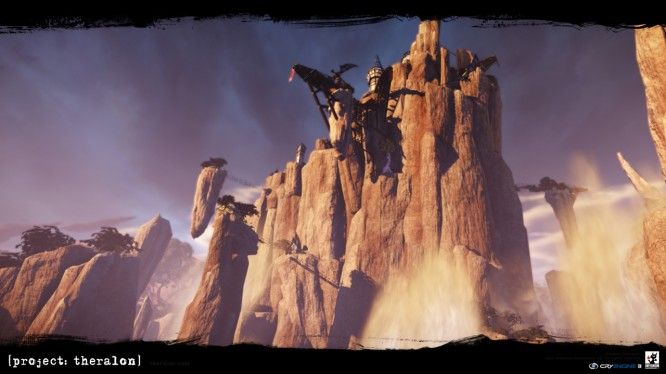 Related:
Gamescom
,
Infernum Productions
,
Project: Theralon
,
Sandbox