As mobile gaming reaches lofty new heights of functionality, depth, and performance, gaming experiences that were once restricted to PC and console can now be played in the palm of your hand. Fan-favourite MMORPGs from the golden age of PC and console gaming have been given new life with mobile ports, relaunches, and spinoff adaptations. To help you decide which ones are worth playing, we've compiled a list of the best MMORPGs you can enjoy on your smartphones.
This article has been edited from its original guest publication on our sister website - mobilegames.com. If you're looking for an informative, light-hearted, and fun site on everything mobile gaming, then you should be sure to pay them a visit!
Ask any gamer born before the year 2000 about the golden age of gaming, and they will point you towards the era when MMORPGs were king. The days where World of Warcraft was still in its infancy and EverQuest was the talk of town. Gamers would rush home from school and work, wait twenty minutes for their clunky PC to connect to the internet, find their guilds and parties, then explore vast new worlds of untold potential.
It speaks volumes about the era that upcoming MMORPGs such as Pantheon: Rise of the Fallen are taking great efforts to recapture some of the magic of those golden years. Plenty of these legendary titles, such as EVE Online and WoW, are still going strong and continue to expand their playerbase. Still, we're now in the 2020's; we walk around with computers in our pockets that are more powerful than the clunky whirring behemoths that took up half the family living room.
Through mobile ports of the original titles, re-imaginings of classic games, and dedicated mobile spinoffs; these golden-era MMORPGs can be enjoyed once again and even introduced to new audiences. So without further ado, here are some of the best classic MMORPGs on mobile.
Old School RuneScape Mobile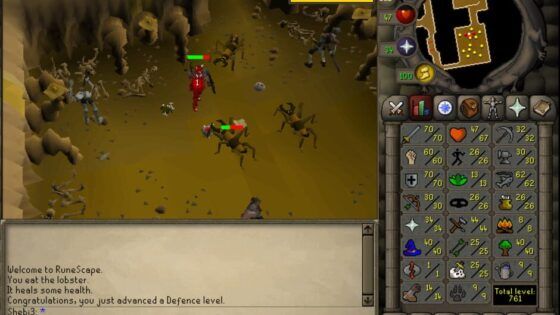 Old School RuneScape is to RuneScape what WoW: Classic is to WoW – a highly successful attempt to strip away the noise and updates, returning the game to the experience fans first fell in love with. We recently reviewed RuneScape to see how it held up twenty full years after its first release – and were pleased to discover it's still a delight.
Thanks to the slower pace of combat and simple graphics, Old School Runescape Mobile is the perfect choice for a nostalgic smartphone MMORPG experience. Across the board, critics deem Old School Runescape Mobile to be a PC-to-mobile success story.
The mobile version makes n­o compromises and offers the full functionality of the main game. Much like the original title we all came to love, it also features a restricted yet expansive free version. Unlike other mobile MMORPGs, there are no annoying "freemium" tactics continually pestering players to spend their hard-earned cash. And for those who want the full experience, Runescape with all the thrills and updates will be released this summer! Pre-registration is already open.
Aura Kingdom Mobile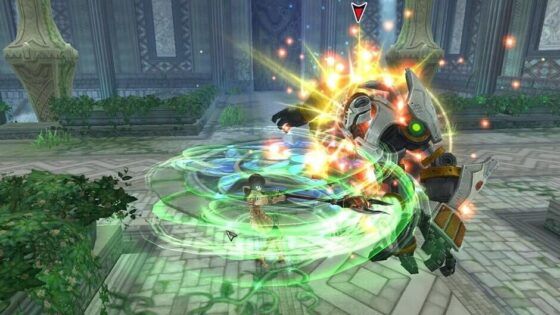 The original Aura Kingdom, while popular with many, does not hold the same godlike-status of some of the other MMOs in this list. But as one of the first full mobile MMORPG ports to launch, it is deserving of its place here. The mobile version contains the complete PC gaming experience updated with a few new artistic touches and bug-fixes (there are no more choppy frame rates either). Auto-battling and auto-questing do play prominent roles, however, so if you're more of a DIY gamer, these won't be the mobile MMORPGs you're looking for.
Sadly, at the time of writing, the original Aura Kingdom Mobile is only available in certain geographies. For players searching for a more developed experience, the sequel Aura Kingdom 2 is now available on mobile more-or-less everywhere. Though without the nostalgia fix, the idle gameplay style is unlikely to please diehard MMORPG fans.
Ragnarok M: Eternal Love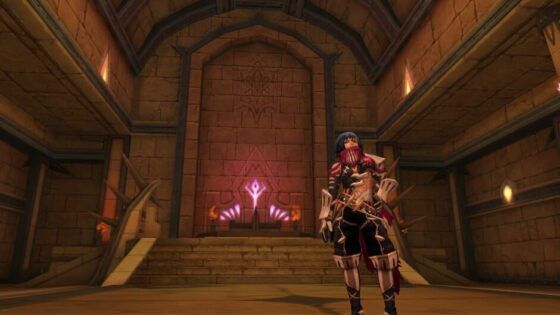 Ragnarok Online was one of the first anime MMORPGs, a characteristic that makes its mobile iteration Ragnarok M: Eternal Love such a great fit for handheld devices. It keeps the colourful cel-shaded visuals, quaint (loosely) Norse-themed setting, and adorable characters.
The developers have long made it clear that it is not intended to be a cloned port of the original, and yet the mobile version remains faithful to all the aspects fans first loved.
Another factor that helps Ragnarok M successfully make the tricky transition to mobile is its focus on non-combat elements. Hardcore MMORPG fans often dismiss mobile iterations due to their failures in replicating the combat intensity of the original titles. But Ragnarok M has always prioritised fishing over fighting, crafting over combat, and smithing over swordsmanship. As such, it remains a colourful, fun, and trouble-free delight on mobile.
Diablo Immortal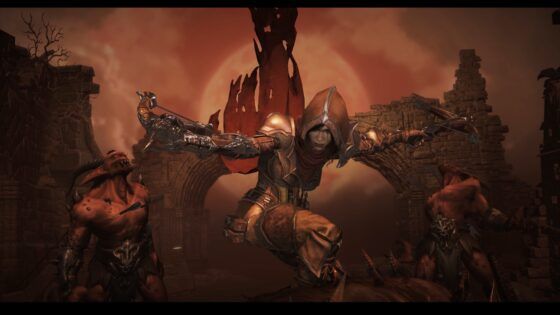 No list of classic RPG experiences would be complete without mentioning action-RPG series, Diablo. Later this year, Diablo Immortal will be released on mobile. When it is, it will not (as often misreported) be a port of the original titles. Instead, it will be a standalone MMOARPG title exclusive to mobile and taking place between Diablo II and III.
Since its announcement, it has been making headlines left, right, and centre. And while it won't be easy to win-over all the fans of the original titles, they are taking great lengths to recapture the aesthetics and style of the original games. It looks set to be the ideal place to meet your hack-n-slash dungeon-crawling needs on the go. Our friends at mobilegames.com have just published a brilliant and hilarious article about why the upcoming mobile MMORPG is so divisive.
Path of Exile Mobile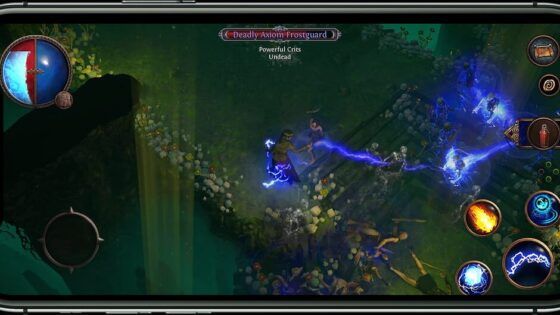 The sentence, "So mobile games are kinda BS, right?" is a strange way to open an announcement trailer for a mobile game. And yet the video continues, "There's really a lot of evil garbage going on in mobile games today […] our goal is to bring Path of Exile to mobile with zero compromise."­­
Path of Exile Mobile is the upcoming game you need to show to *that friend* who turns their nose up at the mention of a mobile MMORPG. In a statement widely perceived to be a jab at their main rival Diablo Immortal, the trailer makes their authentic in-house philosophy crystal-clear, "We didn't just farm it out to an external studio."
Path of Exile Mobile wants to break the mould of frustrating mobile MMORPGs by removing all the nagging push notifications, pay-to-win features, and random video ads. The original 2013 Path of Exile title has maintained a steady community of players over the years thanks to constant updates from popular developer Grinding Gear Games. It was praised for avoiding those same annoying pitfalls on PC, and now they're attempting to revolutionize the mobile scene with the same approach.
Their goal is to streamline some of their gameplay while maintaining the depth of systems that MMORPG fans love and expect. Early footage looks absolutely gorgeous. While myself and the MMOGames team can't wait until it's release, what their hilarious announcement video doesn't mention is the major downside of handling everything in-house rather than outsourcing to a mobile specialist – it's going to take time, lots of it. It looks like MMORPG lovers will be waiting until at least 2022 for release. Though we suspect it will be worth the wait.
BONUS ENTRY: Star Wars: KOTOR I and II
While StarWars: The Old Republic has developed into a fantastic MMORPG, neither KOTOR (Knights of the Old Republic) nor KOTOR II were MMOs, nor were they even online. So, you might be left wondering why we've included them.
Once or twice per decade, a game comes along that unites the bickering gamers of forums and comment sections. In the early 2000s, those games were KOTOR and KOTOR II. You would be hard pushed to find a diehard fan of MMORPGs who hasn't played (and loved) these titles. MMORPG developers have spent the years since trying to recreate game worlds with the depth of storytelling and lore of KOTOR. And now, both titles can be played on mobile.
While the slow pace of combat makes them a questionable (albeit still desirable) prospect on PC/console; it is ideal for mobile. So, if you're looking for a trip down memory lane or if you missed the hype and want to experience these iconic RPG experiences for the first time, these are the mobile RPGs for you.
Oh, and if you haven't heard the news, there is a PC remake of the originals on the way.
---
The mobile MMORPG remakes above are far from your only options. MMORPGs across the board are receiving the mobile treatment. While writing this piece, fantasy sandbox MMORPG Albion Online officially announced an upcoming Android and iOS version on the horizon. EverQuest Mobile is a long-rumoured release. Black Desert, Lineage 2, and Blade & Soul have received the mobile treatment with Black Desert Mobile, Lineage 2 Revolution, and Blade & Soul Revolution, respectively. Meanwhile Warhammer Odyssey looks to be a fairly promising hardcore MMORPG. And finally, EVE Echoes is a simplified though brilliant mobile adaptation of sci-fi space opera EVE Online.
To save myself the wrath of die-hard MMORPG fans on Twitter, it's worth addressing the elephant in the room. Yes, many of these mobile versions contain auto-play and tricky controls. No, it's not everyone's cup of tea. And yet if you're looking for a nostalgic blast from the past that will reinvigorate your love for MMORPGs…yes, you should give them a try.
Have you've found yourself wondering if Diablo Immortal will be Diablo damn awful, how King kept its Candy Crush crown, which are the most highly awarded mobile games of all time, or what the best mobile games are to play with one-hand? Well, when you're finished here you should visit our friends at mobilegames.com where this article was first published as a guest post.
MMOGames.com is committed to bringing you all the freshest, funniest, and most insightful MMO news. If you enjoyed this content, why not share it with your community? And make sure that you never miss our updates and exclusive giveaways by following and favouriting us on Instagram**,* Twitter, and Facebook.*