The Latest MMO Alpha and Beta News
Check out below the latest news from the MMO Alpha and Beta world to find out what's been going on since last week!
Destiny 2 had its launch date leaked via a photo of the game's posters! The mysterious sequel to Destiny will be out September 8, if the rumors are true – which seems very likely to be the case – but we still have no idea whether Destiny 2 will run on PC, among other things.
Warhammer 40K: Eternal Crusade introduced a free-to-play model earlier this week and has ever since seen a massive growth in its player population, as concurrent player numbers doubled and daily active user numbers tripled. The team has been working on sorting out technical issues caused by the sudden influx of players and reworking the world map, but also on changing its DLCs to be available in a bundle on Steam.
Conan Exiles just saw its 22nd update go live, introducing the ruins system, a new dye system for armors, and new weapons and thrall crafting animations, plus bug fixes. The update also wipes all buildings and inventories on official servers as well as private servers that opt in, and adds a program called "Exploit Hunters" which will reward players who find and report exploits to Funcom, following numerous reports of excessive duping and exploiting.
Master X Master has a new closed beta test coming up: it will run between April 6 and April 27, while a full game launch is expected for this summer. A new pair of heroes was added to the roster: Koom, a massive defense hero made of stone, and Vonak, an agile shooter fit for assault.
And one more thing to just put out there… NCSoft announced a new hero coming soon to the MxM roster, straight out of City of Heroes: Statesman.
Pathfinder Online is definitely moving forward as explained by the latest newsletter from CEO Lisa Stevens. This update includes a roadmap and a plan on how to continue the game's development towards an open state.
Legends of Aria, formerly known as Shards Online, announced focused testing, with Alpha 1 running until March 26 and Alpha 2 due to begin April 28. The Steam release of the game is also delayed to coincide with the start of the Beta phase instead of Alpha 2. More updates will be available next week in the March 31 dev blog so stay tuned!
Snail Games is apologizing to EU and US players eagerly awaiting Dark and Light, as the game has been delayed again. According to the official Chinese website, beta should arrive sometime this summer instead of Q1 2017 as initially expected.
After almost a month in early access, The Exiled is soon launching its second season with a big update that will introduce a new party system, a diplomacy system, balance adjustments and quality-of-life improvements. To entice new players to join, a free seven-day trial is now offered for simply downloading the game from Steam while returning players will get a two-day free trial to be able to freely check out the changes.
Cloud Imperium answered some technical questions about Star Citizen, explaining some DirectX changes looming on the horizon: it seems that the game is going to drop support for DX11 and avoid using DX12 unless it gave the devs "specific and substantial advantage over Vulkan" in order to use "a single graphics API that could be used on all Windows 7, 8, 10, and Linux".
Chronicles of Elyria is limiting the number of monarchies the game will offer to its $10,000 backers by putting a cap on the number of kingdoms available for each of its four planned servers. There will be six monarchs ruling over six kingdoms/shard, with 12 dukes/kingdom and 24 counts/duchy according to the official post, although it seems that Soulbound Studios had already oversold past this limit and might have to accommodate a larger number of nobles.
Gloria Victis has greatly improved the structure models for castles, making them look like the truly great player and guild settlements that they were meant to be. The same patch added various other changes but the best is yet to come: the dev team is working on the combat system to make it look and feel better while eliminating reported bugs.
The online Jane Austen-themed adventures are continuing in Ever, Jane's open beta updates. The latest additions are horseback riding, carriages to drive or ride in as a passenger, townhouses and cottages to own, as well as larger buildings and additional Estate constructions, and many changes to the Story system.
That about does it for this week's MMO Alpha and Beta List. Notice anything missing? Get in touch and we'll take a look!
Find links to everything new to the MMO Alpha and Beta List this week and much more in the list below. Look for this icon:

to see everything we added this week.
Pre-Alpha and Alpha
Games in Pre-Alpha and Alpha are games in early testing, are often under an NDA and require keys to access.
Early Access
Games that are in Early Access tend to require a purchase and/or access to Steam. Anybody can access games in Early Access but builds tends to be unstable as they are still under development.
Closed Beta
MMOs in Closed Beta are those which require a key to participate in, typically for a limited number of people and occurring prior to an Open Beta testing phase.
Open Beta
Open Beta is the phase in which everybody can take part at no cost, with no key required. These days, Open Beta tests tend to be a soft launch with no wipe.
Crowdfunding
MMO and MOBA related crowdfunding events taking place through Kickstarter, IndieGoGo, or open donations through a game's website.
Giveaways
We often have keys and items to give away that either offer access to a game in testing or grant rewards in games still in testing and of course we add these to our MMO Alpha and Beta list.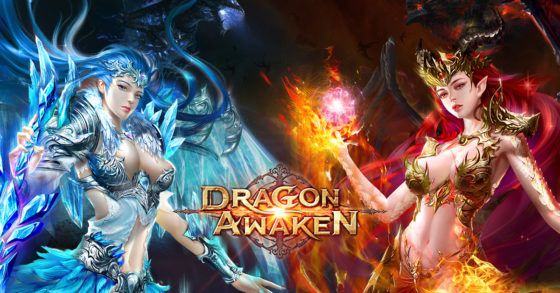 | | |
| --- | --- |
| Dragon Awaken Novice Pack | Giveaway |
| Dragonbone Dynasty Open Beta Gift Pack | Giveaway |
| Swords of Divinity Open Beta Gift Pack | Giveaway |
| Empire: Revenant Beta Gift Pack | Giveaway |
| Lil' Conquest Gift Pack | Giveaway |
Related:
Alpha
,
Beta
,
Beta Data
,
Closed Beta
,
Crowdfunding
,
Early Access
,
In Development
,
MMORPG
,
MOBA
,
Open Beta
,
Pre-Alpha