A massive share of Nexon is for sale with some of the biggest names in the entertainment world taking an interest. Niantic has raised more funds to help them shape the future of Augmented Reality. Plus two different stories that involve lawsuits, including another one about Fortnite. Find all of that and more in this week's look at online gaming's business side.
Niantic Raises $245 Million in Funding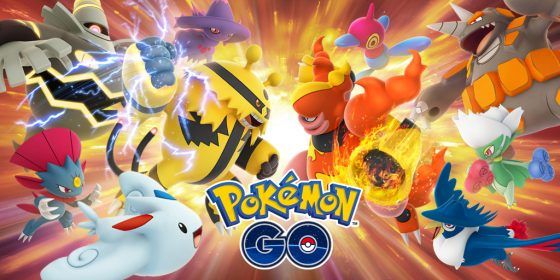 The makers of Pokemon Go are riding high right now as they just finished a round of funding that brought in $245 million for them to use on Niantic's Real World Program. The funding will allow the company to bring on more staff for the AR project that aims to deliver "contextual computer vision" that will allow AR objects to understand and interact with objects in the real world. The funding brings Niantic's total value up to nearly $4 billion.
The funding round was led by IVP who join the likes of aXiomatic Gaming, Battery Ventures, Causeway Media Partners, CRV, and Samsung Ventures who have already invested in Niantic. IVP Partner Sandy Miller had this to say about the funding, "IVP is excited to support Niantic in building the future of AR — initially as it delivers the magic of AR through highly popular games, but ultimately by delivering an operating system for applications that unite the digital world with the physical world. It's a rare opportunity to partner up with a company that is already highly profitable at this stage, which is another reason we are so bullish on Niantic."
Source: GamesIndustry
NCSoft Layoffs Staff at North American Mobile Studio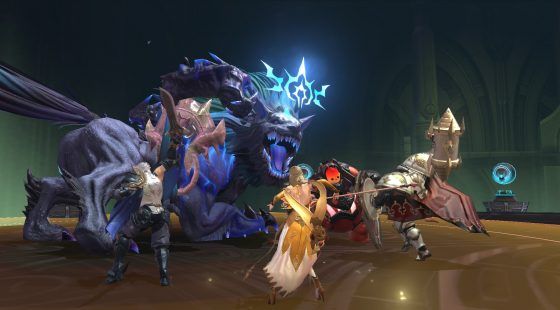 A few years ago, NCSoft announced they were pulling away from the North American and Western audience to focus more on their home audience. Then after a year or two, they announced that North America and Europe would play a key role in the company going forward. Part of that announcement included a new mobile games studio in California: Iron Tiger Studios. This studio was to work on mobile ports of NCSoft's games as well as making new games.
Now here we are at the start of 2019 and layoffs have been announced for the studio. It wasn't made clear how many people were hit by the layoff, but an NCSoft representative did stress that the studio wouldn't be closing. Also, the game they were developing would continue in the hands of another studio, though which one isn't known yet leaving the fate of the game up in the air at the moment. From the sounds of it, Iron Tiger Studios will continue to create mobile ports of NCSoft games rather than working on their own projects.
Source: MMOGames
Nexon is for Sale
When a 98.64% share in a company goes up for sale that effectively means the company is up for sale too, right? This is exactly what is happening with Nexon as the founder, Kim Jung-ju is selling his share of the company. This share is reportedly worth 9 billion dollars and it already has attracted a lot of attention from companies who are interested in buying it. Those companies include Activision, Disney, EA, and Tencent. There are also a number of US investment firms who are looking for US game companies to partner with to gather the funds needed for a bid.
An investment presentation session is planned for October in San Francisco in order to sell the shares. With $9 billion to be exchanged, it really isn't a surprise that this is the sort of story that will take all year for us to see to completion. Whichever company does end up buying the shares will have quite an investment on their hands as Nexon has been having a great few years with their work in mobile gaming.
Source: MMOGames
Westworld Mobile Shutdown after Lawsuit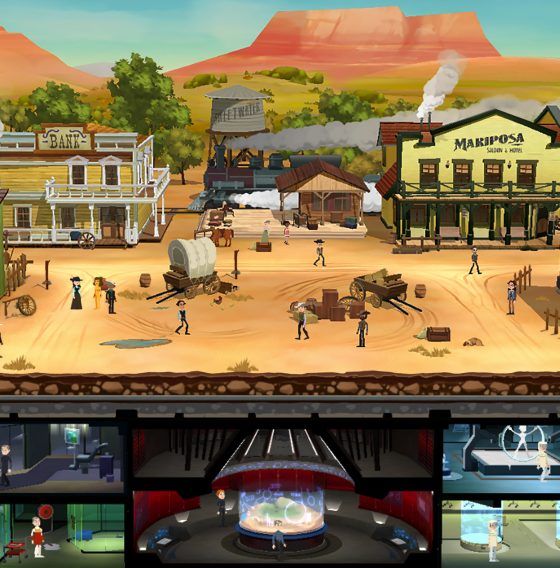 You may remember that back in June 2018 Bethesda and Behaviour Interactive along with Warner Bros. got into a legal dispute over the Westworld Mobile game that looked suspiciously like Fallout Shelter. Bethesda went so far as to call it a "blatant rip-off of Fallout Shelter." In fact, it was so bad that they could point out specific bugs that existed in Fallout Shelter as well as the Westworld Mobile game.
After many months the copyright dispute was settled amicably, and in early January the companies involved put out a press release that was incredibly light on details. It only went so far as to say that the dispute was settled amicably and leaving every other detail out entirely. This, of course, left people wondering what the details of the agreement were and now it looks like we know.
The Westworld Mobile game is shutting down in April and it has already been removed from the App Store and Google Play. The dispute wasn't mentioned in the announcement that the game was shutting down, but it isn't very hard to put two and two together. Anyone who already has the game will be able to continue playing it until mid-April when the servers will be turned off for good.
Source: GamesIndustry
Orange Shirt Kid Joins in the Lawsuits Against Fortnite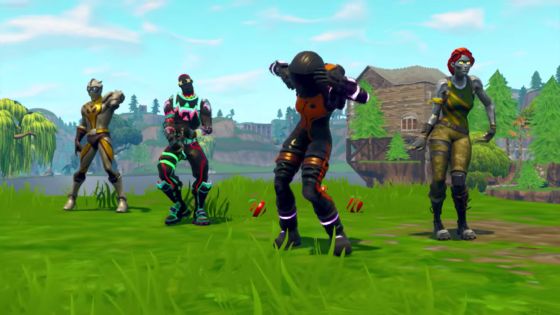 The mother of Fortnite superfan Orange Shirt Kid has joined the list of people who are suing Epic over dances used in Fortnite. In this particular case, Orange Shirt Kid's dance, which he called The Random, was put into the game as part of a dance contest. Unlike the others, The Random, called Orange Justice in Fortnite was never sold. In fact, it was given away for free. It was also submitted as part of a contest that specified the winner wouldn't be compensated and that the dance would be used for promotional material, which is pretty standard stuff for a game run competition. After the dance became popular though, Orange Shirt Kid became the target of extreme cyberbullying that eventually resulted in his YouTube and Instagram accounts being deleted. It should also be said that this lawsuit was filed by the same law firm behind the 2Milly, Alfonso Ribeiro, and Backpack Kid lawsuits against Fortnite.
Source: Variety
Related:
Augmented Reality
,
Column
,
MMO Money
,
NCSoft
,
Nexon
,
Niantic