WCG: A LOOK AT THE PAST
Nearly every gamer of the past two generations up to the current generation knows that World Cyber Games (WCG) was one of the most prestigious and largest eSports organisations in the past decade, hosting tournaments which was known to many as the "Olympics" of eSports in every corner of the globe. Hosting events all over the world in more than 2 dozen countries.
Though sadly, earlier this year in February, the world of eSports took a huge blow when WCG decided to halt all operations, including the World Finals, indefinitely. Many speculated that this was due to their want to host a tournament which comprised of only mobile games. Though due to public backlash, ECG decided not to push through this idea. Though despite all that, with WCGs decision to halt operations, it left a lingering question in everyone's mind of when will WCG resume operations, or rather, will they decide to resume operations at all?
WECG AND WCA?
Things started looked grim for the world of eSports in the following months until in July, Korea and China gave everyone a surprise. Former COO Bory Jun along with Aegis Gaming Network and Global Mobile Game Confederation established World Esports Championships Games (WECG) and Former CEO Brad Lee cooperated with Yinchuan Municipal Government and Yinchuan International Investment Co. Ltd established World Cyber Arena (WCA) based in China.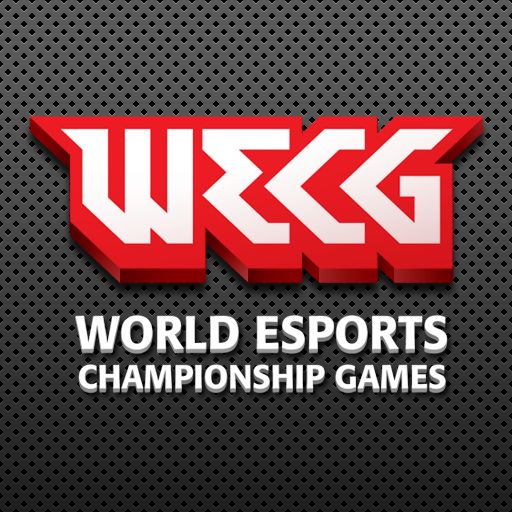 Surprisingly enough, WCA isn't going to have League of Legends, Counter-Strike or Star Craft 1 and 2 for that matter. WCA also made a seemingly daring move as they decided to add two mobile games into the titles. Want to hear something else even more surprising? Those two mobile games, DotA Legend and CQB Online, are actually the games with the biggest prize money, over 1$ million each! First placers in both games will receive $480,000 as prize.
If you've never heard of DotA Legend and/or CQB Online, don't worry. These two mobile games are only available in China, for now, hopefully. Both games are said to have been released around June. Though these two games maybe new to everyone, reports shows that the hype is real as the game has over 2 million daily active players and is thought to be generating a whooping $1 million a day. Yes, you read that right, $1 million, a day.
Essentially, WCG lives on under a different name. And with that all said and done, we can see that WCA makes it debut with their first international tournament hosted at China. Holding a combination of PC games and mobile games, a total seven titles, namely; DotA 2, HearthStone, World of Tanks, Crossfire, Warcraft III, along with the two new games, Dota Legend and CQB Online.

Though information regarding future event of WCA are still sketchy at best, WCA is said to be planning to hold yearly tournaments to be held in Yinchuan. Despite that, we can look forward to having new tournaments organized by veteran organizers such as the former CEO of WCG, Brad Lee.
The first international tournament of WCA is estimated to have a combined prize pool of 20 million RMB, which converts to $3.2 million, and is to be split into 7 titles.
CQB Online – $1,100,000
DotA Legend – $1,100,000
DotA 2 – $470,000
HearthStone – $190,000
World of Tanks – $100,000
Crossfire – $100,000
Warcraft III – $95,000
NewBee participating in DotA 2
Speaking of DotA 2, the tournament participants were said to be invite only. Though only 8 teams will comprise the entire tournament participants list, surely enough these teams will suffice as all eight of the teams are famous and strong. Of course it wouldn't be a DotA 2 tournament if we don't have this years winner of The International, NewBee, there. Vici Gaming will also be there, being this years second placers. Other major teams are also in the tournament line up; Na`Vi, Cloud 9, LGD, IG., Alliance and Malaysia. Evil Geniuses was said to have been invited for the tournament, though sadly, they declined in participating.
Mechanics of the game are as simple as always. Double elimination bracket. A best of three set. And the grand finals will be a best of five, 1-0 for the upper bracket/Winner finals victor.
The tournament has split the pool prize into 4, the champion receiving the obviously large cut, amounting to $325,000. The 2nd placer will get $90,000. $40,000 for the 3rd placer. And $3,250 for the 4th to 8th placers.
HearthStone is said to have an amazing 33 teams included for the Group Stage, though initial reports have stated that 36 teams were invited in total, 13 from China and 23 from the West. With 33 teams up for the tournament, organizers have divided them into groups of 4, giving 8 groups, with the last having 5 instead of 4. The top two from each group will advance to the playoffs and will proceed with a 16 teams single elimination bracket.
World of Tanks also has 8 teams for the tournament, two of which are from China. It is also said that the teams are all invites only. Only 8 teams will participate in this event being that the European Golden League will be taking place in the same dates, hence, being inconvenient for most teams and leading them to choose over the European Golden League over WCA.
The prizes of the tournament is reported to be split for just four teams. The champion of the tournament makes away with around $106,000. The 2nd place gets roughly $57,000. 3rd place gets $24,400 and 4th gets $16,000.
The tournament is in a round robin format, having the top 2 from each of the two groups face off at the finals.
WCA stretches from October 2 (Thursday) till October 5 (Sunday). Come Sunday, we shall see if WCA can live up to WCGs reputation for being an outstanding organization for hosting eSports tournaments or not. Expectations are high and the pressure is on as the tournament is in progress for WCA to deliver a great enough tournament for WCA to be considered the true successor of WCG.
Though let's not forget World Esports Championships Games (WECG) as well. Because they've already started with their tournaments, giving each of their game tiles their very own separate tournaments spanning from September through October.
With both WECG and WCA up and running, will WECGs focused tournament take the lead or will WCAs joint tournaments, similar to WCG, prove more successful? What are your thoughts on this?
Related:
Dota 2
,
eSports
,
Hearthstone
,
Tournament
,
WCA
,
WCG
,
WECG
,
World of Tanks