The negative reaction to the Diablo Immortal reveal has hit the company in the place where it arguably matters the most: the stock market. After the game's maligned unveiling at BlizzCon, Activision-Blizzard's shares started to trend downwards by the end of the trading day yesterday.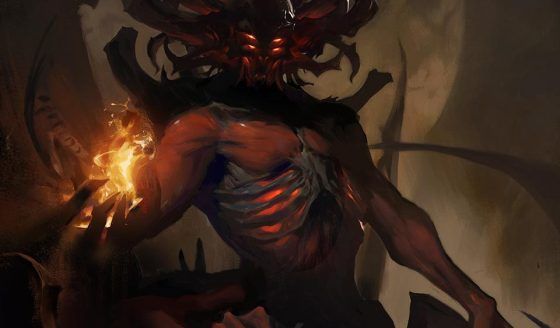 By the end of Monday at the NASDAQ stock exchange, ActiBlizz's shares dropped 7.2%, bringing the company on track for its lowest close since January. The game continues to receive backlash from Diablo fans, yet its reveal has gotten praise from financial analysts, with one quoted as calling the game's announcement "Blizzard's first shot on goal into the big global mobile game market."
Blizzard reps at the floor of BlizzCon appeared ready to press against common player accusations. One such accusation is that Diablo Immortal is a reskinned Crusaders of Light, which was refuted by one rep. "Blizzard, in partnership with NetEase, has built 'Diablo Immortal' from the ground up for iOS/Android," says the rep.
Another response from Blizzard is related to early mutterings that a proper Diablo 4 reveal was on deck to be unveiled at BlizzCon but was removed from the show at the last second — a report that was flatly denied by the company.
"We can say that we didn't pull any announcements from BlizzCon this year or have plans for other announcements," reads the official response. "We do continue to have different teams working on multiple unannounced Diablo projects, and we look forward to announcing when the time is right."
Our Thoughts
We suspect this stock price hit is a correction more than a regular trend, but it's impossible to ignore that Diablo Immortal has incensed a whole lot of fans. While there are a couple of us that are certainly intrigued by the game, we also have to agree that a mobile title being introduced at Blizzard's biggest fan convention was, at the absolute least, pretty tone deaf.
Sources: Bloomberg via PCGamesN, Variety, Venture Beat
Related:
Activision Blizzard
,
Blizzard
,
Diablo
,
Diablo Immortal
,
mobile gaming
,
News