It's time for another action-packed couple of days with the Atlas Reactor free weekend starting today!
After hitting Steam Early Access yesterday, Atlas Reactor is opening the doors of its previously Closed Beta to everyone from Friday, May 13 at 8pm EDT to Sunday, May 15 at midnight PDT.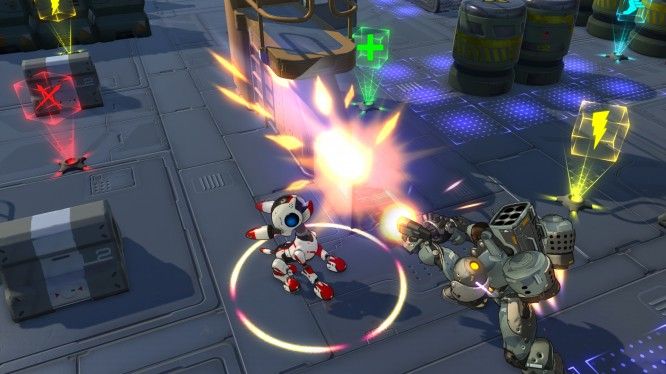 The free weekend action includes access to all the features of the closed beta – that is three maps and three modes of play, complete with the custom game spectator mode – as well as all 16 Freelancers available to play as. More maps, modes of play and Freelancers will be added to the game during the upcoming Early Access period.
If you bought a Founder's pack, you will receive bonus rewards for playing during this weekend – 3 bonus GG boosts for each day of event during which you log in. There is a party bonus to grab as well, so make sure you bring your friends along!
The Founder's Packs are no longer available due to the launch of the game on Steam Early Access. However, Trion replaced them with Founder's Editions, which gives access to the full game and all the Freelancers, as well as community rewards, goodies for the other Trion games.Freelancer skins and/or various in-game boosts, depending on the Edition chosen.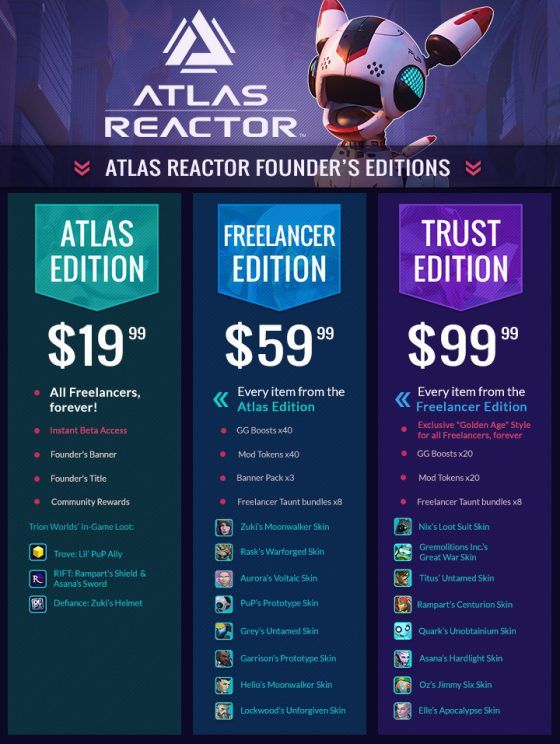 Related:
Atlas Reactor
,
Early Access
,
F2P
,
News
,
Online Shooter
,
Steam
,
Tactical
,
Trion