Trion's voxel-based MMORPG Trove is going to implement a 5vs5 battle arena to allow players to let out a little steam.
Currently in beta testing, Trove Battle Arenas will allow players to compete in capture the flag style combat to prove who truly is the best at demolishing voxels. There are only a few maps available at this time, but more are expected in the coming weeks. Additionally, new rewards and tools to create custom battle arenas are going to be implemented in the future.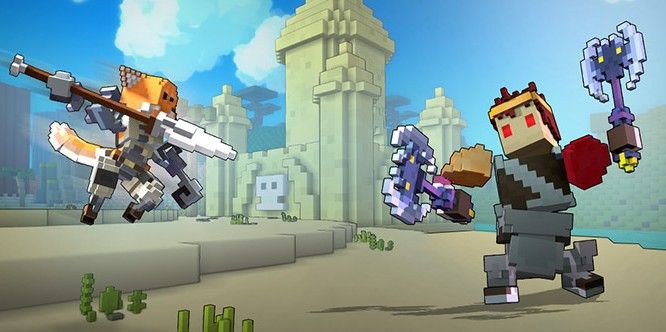 Trove Battle Arena quick tips:
Use the new Battle Arena portal in the updated Hub to be transported to the arena
Once both teams have five players, the match begins
Each match has a 5 minute timer
The flag will be marked on your compass
Capture the enemy flag as many times as possible before time runs out
Our Thoughts:
It's rather surprising that Trove didn't have PvP arenas until now. Generally, even casual MMOs include PvP because it's such an important experience for many players. That being said, this should allow Trove to appeal to a much larger audience, and granting players the ability to create their own arenas is going to spawn some interesting creations.
Source: Trion
Related:
MMORPG
,
News
,
PvP
,
Trion Worlds
,
Trove
,
Voxel