Netmarble has revealed that they're developing Blade & Soul Revolution, a mobile MMORPG. If you're getting a sense of déjà vu don't worry, you aren't. Just a few days ago NCSoft announced they're working on a new mobile game in the Blade & Soul universe. That one is being called Blade & Soul II. There hasn't been any information released about it yet, only a teaser trailer which you can watch below. Our friends at MMOCulture have also reported that it is being made using Unreal Engine 4. The storyline will be based on the one from the PC game and iconic features like flying will be available. We're expecting for there to be a lot more information about Blade & Soul Revolution next week at G-Star 2017 where it will reportedly be playable.
You may be asking yourself what Netmarble is doing making a mobile game for an NCSoft IP. I certainly was. NCSoft is actually the 4th largest shareholder of Netmarble with a 9.8% stake in the company. According to an article from MMOCulture back in May Netmarble is actually more valuable than NCSoft and Nexon after IPO. In fact, it is more valuable than LG Electronics who make television, phones, tablets, and home appliances. The more I started to dig into who owns a stake in what company from the MMO creators of the East the more of a headache I got. It would seem that everyone has a little bit of money in everyone else. NCSoft, Netmarble, Nexon, Tencent, CJ E&M are just a few of the names.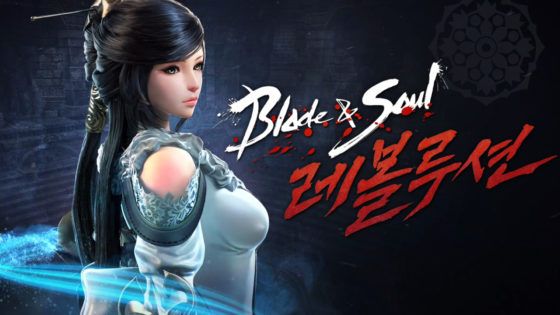 If you're interested in finding out more about NCSoft's upcoming Blade & Soul mobile MMO you can find it on our news post about it from earlier in the week which includes a teaser trailer. It's an important move for NCSoft as their mobile games section has seen more than 400% increase in revenue in the third quarter according to the recently released NCSoft Quarterly Report.
Source: Steparu and MMOCulture
Related:
Blade & Soul Revolution
,
G-Star 2017
,
Mobile MMO
,
News