New details have just been announced for Blade & Soul's free to play business model for North America and Europe. First off, it will give players unrestricted access to all of the game's content with NCSoft's NCoin currency used to buy convenience items like food and experience potions, quality of life improvements such as character and inventory slots, and cosmetic things like outfits and pets. So the usual stuff from a free to play MMORPG's cash shop. However, similar to WildStar's planned model, Blade & Soul will have a special free currency which can also be used for the same kinds of items. This currency can be earned through playing the game.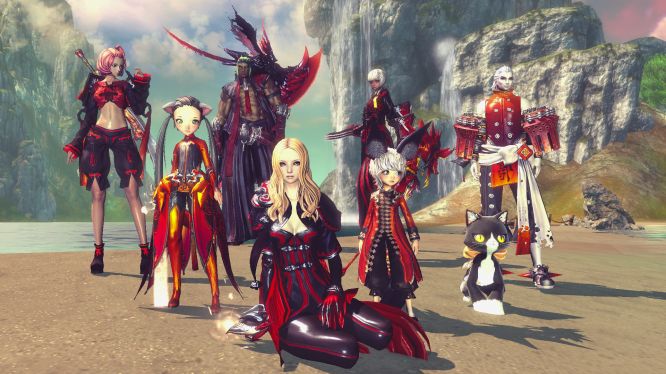 In addition to the cash shop, Blade & soul will also be funded through a premium membership which will offer quality of life benefits which will improve as players progress through membership tiers which goes up through purchases made with NCoin and the free currency in game. The membership tier will not provide any competitive advantages, however.
With regular content updates planned after Blade & Soul's launch, NCSoft clearly hopes to avoid "pay to win" accusations by providing a quality free to play business model with choices. Players will be able to buy digital pre-order packs later this summer along with further information on the game's business model.
Source: Press release
Related:
Blade & Soul
,
F2P
,
MMORPG
,
NCSoft
,
News
,
Video