Bless Online developer Neowiz Bless has announced that the independent subsidiary will dissolve and merge with its parent company Neowiz. This is happening as Bless Online didn't have the success that the company had expected either in their native country South Korea or abroad. The official reason for the merger is to "enhance management efficiency" and "enhance corporate value." The good news is that this merger is unlikely to have much of an impact on shares. This is because the company was wholly owned by Neowiz. At the moment it isn't clear what all of this will mean for Bless Online. However, Bless Unleashed which is launching on Xbox One later this year will still be released.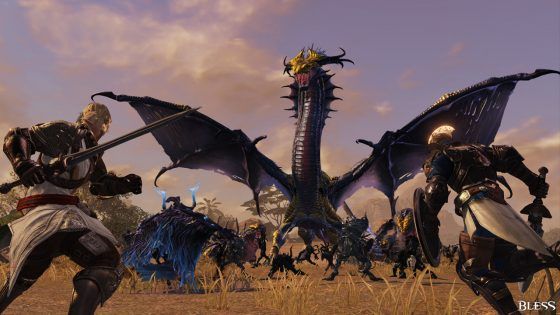 One can't help but wonder if the immense amount of time in between the announcement of Bless Online and its release had something to do with the game's trouble finding success. Those who were excited when it was announced found themselves waiting years before the game was finally playable. By which time attitudes had changed and interest in the game had died. On Steam Bless Online has mixed reviews, just 40% of 9,700 views are positive. According to SteamCharts in the last 30 days, the peak number of players playing Bless through Steam has been just 691. When you look at the numbers like that it's pretty easy to see why this merger is taking place.
There's no word on how many jobs will be lost in this merger, but hopefully, everyone lands on their feet quickly. The merger is set to take place before June 19th and we expect to find out more about the future of Bless Online in next couple of months before Neowiz Bless shuts down for good.
Source: MMOCulture, SteamCharts
Related:
Bless Online
,
Developer
,
Neowiz
,
News