There's plenty of folks who are looking forward to Bless Online and who are curious about the upcoming Bless Online Founder's Pack pricing. Well, the first piece of info on that front has arrived and people are not exactly thrilled about it – so much so that the Bless Online devs took down the announcement page almost immediately.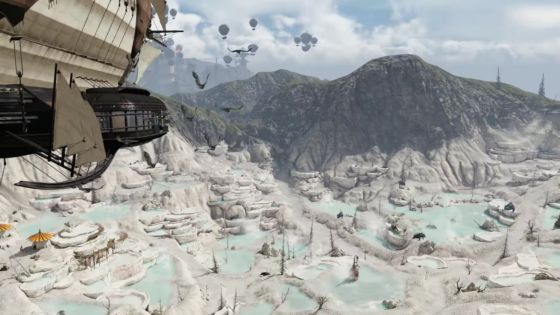 Bless Source captured the initial reveal, which announced early access launch on May 30th and offered three tiers of Founder's Pack ranging in price from $40 to $200. Bonuses on offer in these packs include Premium Membership time, two-day headstart, and in-game shop currency. The highest tier pack also offered the brow-creasing benefit of "premium customer service" – a bonus that was not included in any of the Founder's Packs below it.
As mentioned before, the announcement page was taken down on the game's official site and the devs have opened a discussion thread to gather player feedback. A quick scroll through the responses seems to bring up concerns about the cost of the game's packs along with questions on just what Premium Membership offers, neither of which has received any direct response.
UPDATE – May 11th 2:33pm EDT: The Bless Online subreddit has received a developer response regarding the discovered pricing, clarifying that the prices listed are for Founder's Packs and not the base game and the Premium Membership is optional. "It is not a required Subscription Service, and as we promised before, it will not have any Pay2Win benefits," reads part of the post.
Our Thoughts
We're more concerned with what "premium customer service" is all about, frankly. Hiding customer service behind a three-digit paywall is definitely no bueno. We'll be sure to wait for new developments on this front and hope for some more reasonable pricing – or at least more explanation – as things develop.
Sources: Bless Source, Steam.
Articles Related to Bless Online
Bless Online Offers Class Combat Previews
Healing and Party Play Demonstrated by Bless Online
Bless Online Discusses Combat, Character Growth and Cash Shop
Related:
Bless
,
Bless Online
,
Community
,
Founder's Pack
,
MMORPG
,
News