The excitement over what Diablo at BlizzCon is lining up definitely has stirred up, with help from a couple of teases to be sure. However, it would appear that the devs are trying to fling a little bit of cold water on that hype and temper expectations.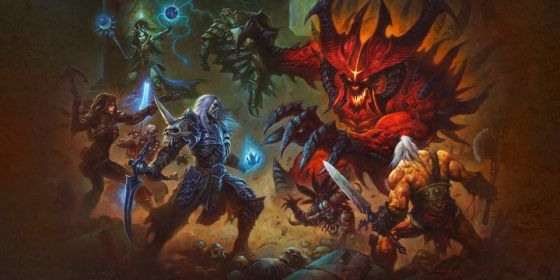 In a quick post on the game's official site, the Diablo devs told fans to perhaps not expect everything at BlizzCon to be full of the reveals they're hoping:
"These are very exciting times—we currently have multiple teams working on different Diablo projects and we can't wait to tell you all about them . . . when the time is right. We know what many of you are hoping for and we can only say that 'good things come to those who wait,' but evil things often take longer."
The post does make a direct mention of the game's arrival to Nintendo Switch, which will officially release on November 2nd to the system, so the game's time on the main stage will certainly have some focus on that.
That said, the post also mentions that fans will get something new from this year's event, saying "While we won't be ready to announce all of our projects, we do intend to share some Diablo-related news with you at the show."
Our Thoughts
So Diablo 4 this will not be. All things considered, it's good that Blizzard stepped forward and tried to talk people down a bit, but somehow we also can't really say for certain that people won't be let down or upset regardless of this forewarning. Also, they did claim that their marketing wasn't clever but ended up being exactly that once before, so who knows.
Source: official site
Related:
ARPG
,
Blizzard
,
Blizzcon 2018
,
Diablo
,
News
,
RPG