It was announced on Thursday that Bluehole Studio and Nexon will be working together to develop and publish T2, a mobile version of the popular MMORPG TERA: Fate of Arun.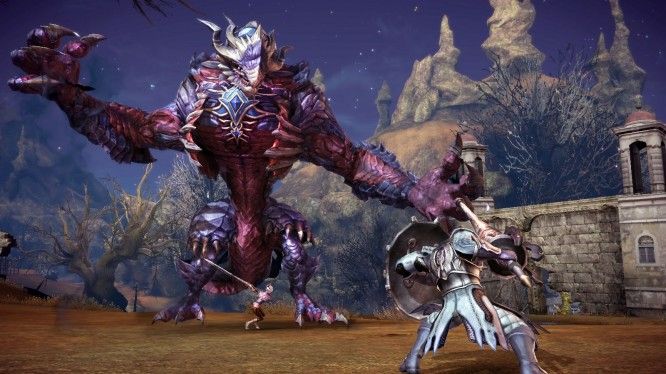 Nexon Korea has signed a publishing agreement with Bluehole Studios for their upcoming mobile MMORPG. Nexon is no stranger to publishing MMORPGs and mobile games, with titles under its belt such as Mabinogi Duel, MapleStory, Vindictus, and Dragon Nest. T2, currently a working title, will utilize similar beautiful graphics of the original game while also optimizing content for mobile devices.
TERA was one of the first, and most successful, action MMORPGs that moved away from tab-targeting in order to create a more intense combat system by taking full advantage of the Unreal Engine 3. Initially a subscription-based game, TERA saw a large population spike after switching to a free-to-play model.
Senior members of the original TERA team are reported to be heavily involved in this new project. The upcoming game will be utilizing the Unreal Engine 4, which should provide solid graphics despite being designed for mobile platforms.
Currently, T2 is scheduled to release in South Korea in Q2 2016, but a worldwide launch is expected for Android and iOS devices at a later time.
Source: 2P
Related:
Bluehole Studio
,
MMORPG
,
Mobile
,
Nexon
,
T2
,
TERA