Life as a superhero speedster is kind of a bummer. You're always undermined by people with more "interesting" superpowers like Superman or those who have well-reported adventures like Batman, even though you're capable of some amazing things. That changes during the DCUO Flash Appreciation Weekend, a special event celebrating DC's fastest man alive.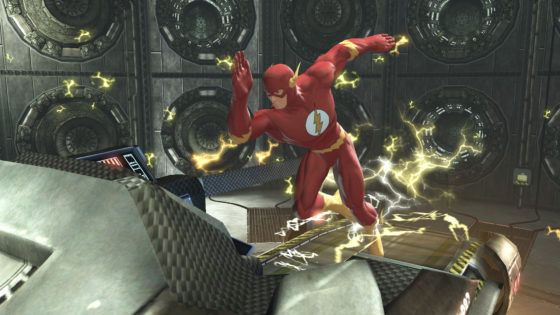 From February 10th through February 12th, players of DC Universe Online will be getting some free Flash-related goodies. Members will be given the Flash cowl, while everyone who logs in will get a Flash Base Items pack stocked with Flash-themed base items.
In addition, DCUO will be running a Flash Selfie Sweepstakes where players who take a screenshot with The Flash in-game could win 1000 Daybreak Cash for PC players or 1000 Loyalty Points for console players. The contest will select up to 10 winners, and entry can be done either through Twitter or by uploading to a special website.
Full details on the Flash Appreciation Weekend can be read here.
Our Thoughts
Who says being a speedster is boring? We love the idea of an event dedicated to The Flash and we hope that we'll see similar events in DC Universe Online in the near future for some of the other lesser known heroes and villains in the DC universe.
Your Thoughts
Are you going to partake in the DCUO Flash Appreciation Weekend? Will you try your hand at the sweepstakes? What is your favorite comic featuring The Flash or any other superhero speedster? Let us know below.
Source: press release
Articles Related to DC Universe Online
DC Universe Online Stat Changes Hit Test Server
Jack Emmert Interview Discusses Plans for DC Universe Online
F2P Kingdom: Marvel Heroes Free to Play is The Best System Ever
Related:
DC Universe Online
,
DCUO
,
Event (In Game)
,
MMORPG
,
News