Summer is on its way and Perfect World Entertainment plan to celebrate in style, whether you would rather avoid the sunshine with Neverwinter or Star Trek Online, there is plenty to keep yourself busy this summer.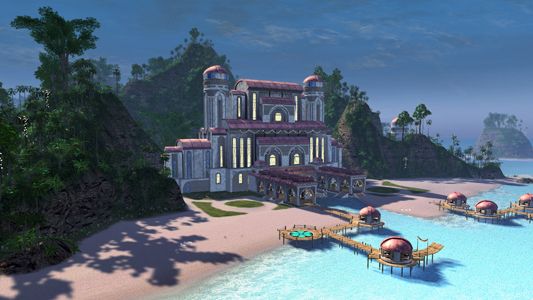 Star Trek Online kicks off its annual summer event on the planet Risa with The Lohlunat Festival. With top-notch hospitality from Risa's natives, Captains can don their swim-wear with the new Board Shorts and Aloha Shirts and take part in a slew of summer-themed activities including Powerboard Races with new and enhanced Powerboard designs including the Live Long and Prosper Powerboard in tribute to the late Mr. Spock. There is also sandcastle building, and promenade dancing! Not to mention the Risian Lunarian Caracal, adorable companion pets native to the planet Risa available in various colors. And of course, there are new Kit Modules available for each career, with the Hurricane Generator available for Engineering Captains, the Seismic Agitation field for Science Captains, and the Graviton Spike for Tactical Captains. Finally, there's a Ferengi Nandi Warship just waiting for you to come along and claim which features both firepower and luxury.
Meanwhile, Neverwinter have introduced the new Eternal Flame Lockbox which features the new Giant Strider and Armored Giant Strider mount as well as a bunch of other fiery packs.
There's lots to be keeping yourselves busy with this Summer so make sure you head over to ARC games and check them out for yourself!
Source: Press release
Related:
Event (In Game)
,
MMORPG
,
Neverwinter
,
News
,
Perfect World Entertainment
,
Star Trek Online