Many of us grew up with kart racers. From adolescence into the scary world of adulthood, games like Mario Kart were there to ease the transition. I have many fond memories of sitting down with friends and family playing various kart racing games. Now, thanks to OGPlanet we can all have a chance to relive our childhood. Chibi Kart is a retro style kart racer with MMO elements. Chibi Kart has an anime-inspired art style and a fully loaded feature set. New features are to be added for the full release on November 26th.
New additions for full release include weekly/monthly prizes for Ghost Mode record holders, eight new custom kart pieces available via the in-game Gachapon, online rankings, and substantial additions for character and kart customization. Some key features have been listed below, for complete information please visit the official website.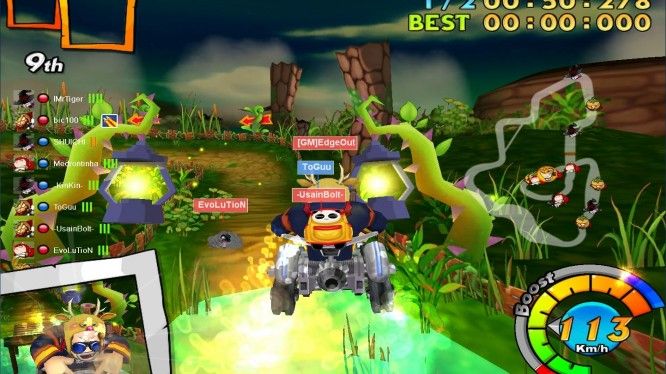 Chibi Kart's Main Features:
Variety of Game Modes: Compete on your own or as a team in classic speed mode or in the chaotic item mode! There are also solo challenges for practice and ranked time trials for even more competition!
Unique Customization: Use the gold you earn while racing to purchase karts, accessories, and styles for your Chibi driver. You can even build your own kart from a selection of bodies, tires, engines, and more, providing hundreds of combinations!
Related:
Chibi Kart
,
Launch
,
MMORPG
,
Racing