So perhaps you've heard about Closers Online and its Western release, but you're not sure just who these anime people are. En Masse has got you covered as a series of Closers Online cast videos is set to premiere, with the telekinetic character Sylvi being the latest character focus.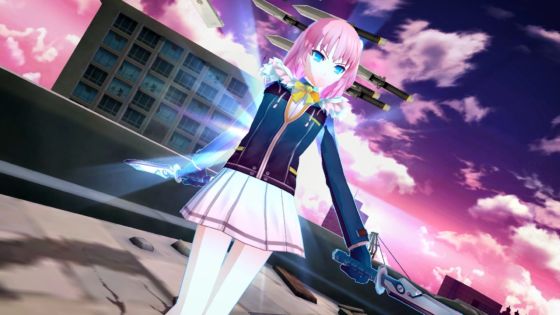 Sylvi is the 18-year-old leader of the Black Lambs, the group of gifted that players will take the roles of in the game. An orphan of the Dimensional War, Sylvi possesses mental abilities that surpass other members of the Lambs, while her determination and work ethic have made her a natural leader – whether she likes it or not.
In battle, Sylvi is described as a caster, using a combination of telekinesis and knives to assault her enemies. Despite the inference of the "caster" archetype, Sylvi's combat actions tend to keep her in close range like many of the game's cast as she uses a combination of swift flurries and PBAoE attacks.
Additional trailers and details for the remaining Closers cast are expected in the next three weeks on the En Masse YouTube channel. There, fans can find backstory on the character Seha as well as see him in action.
Otherwise, you can watch Sylvi contemplate leadership in a swimming pool as one tends to do, and see her in action below.
Our Thoughts
A lot of the Closers cast can seem pretty trope-loaded, but ten again, many anime fans enjoy character types like this and we'd be lying if we weren't a bit curious to know how the interactions among the Black Lambs play out. If nothing else, the action in Closers itself looks like fun, so if you'd like to try this MMO out for yourself, you could still grab an alpha access key.
Source: press release
Articles Related to Closers Online
Closers Alpha Giveaway
En Masse Announces Western Release of Online ARPG Closers
The MMO Alpha and Beta List: September 22, 2017
Related:
ARPG
,
Closers
,
MMO
,
News
,
Trailer