Airships, piracy, and gold. It's a combination as natural as peanut butter and jelly, and the Cloud Pirates early access launch is banking on just that as the title begins its new phase of development with a brand new in-game event.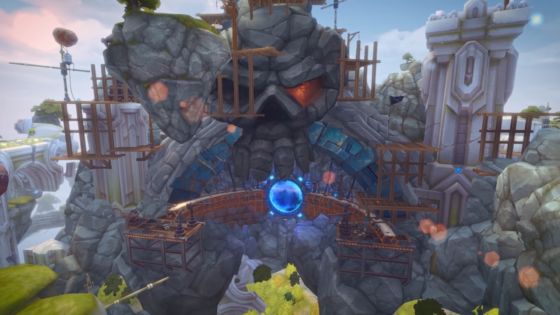 The Gold Rush event is part of an update to Cloud Pirates, which introduces a new game mode involving two teams of seven players; one team is responsible for protecting and escorting a caravan, while the other team must take the convoy out and steal its loot. The event promises to be a rewarding one, with "untold riches" offered to players who participate.
Cloud Pirates early access is now available, and a video showing off the Gold Rush game mode can be seen below.
Our Thoughts
There's just something alluring about the free-wheeling fun of airship pirates, and this new game mode in Cloud Pirates really seems to emphasize that. Discounting the questionable pirate brogue used in the trailer, Gold Rush looks like a good time and we're excited that Cloud Pirates has entered this new phase of development.
Your Thoughts
Are you going to check out Cloud Pirates early access? Are you interested in the Gold Rush game mode? Will you be waiting on the game's full release instead? Let us know in the comments.
Source: press release
Articles Related to Cloud Pirates
Cloud Pirates Beta Preview
Pirates: Allods Online Heading West in Cloud Pirates Announcement
The MMO Alpha and Beta List: February 4, 2017
Related:
Cloud Pirates
,
Early Access
,
MMO
,
News
,
Update