Great news for West Coast collegiate eSports teams, as collegiate gaming organization Tespa announces a tournament for April. Last April the organization teamed up with Blizzard to host the Heroes of the Dorm tournament, so this new tournament is bound to be a massive success as well.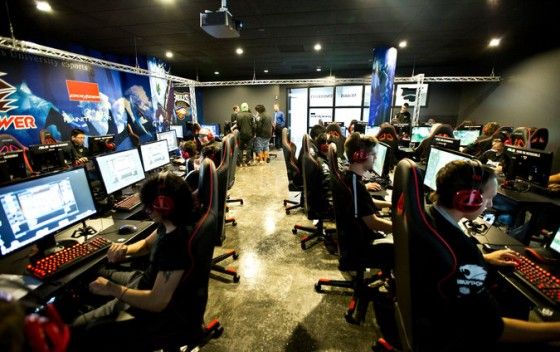 Tespa West has announced they'll be hosting the Collegiate Colosseum tournament in April, and it'll feature not only Heroes of the Storm, but also Hearthstone, League of Legends, Super Smash Bros and Counter Strike, During the tournament, 30+ schools will compete for prizes over the 2 days at the eSports Arena in Orange County, California. The tournament will take place from April 2nd through April 3rd, so mark your calendars.
Collegiate players will be representing their schools and will have a chance to show off their skills. With many positions open in professional teams at the moment, this is a great moment for you to catch the eye of some of the biggest eSports teams around. Though no specifics about which teams plan to compete have been revealed just yet, teams from Washington, Oregon, Idaho, California, Arizona, and Utah will be able to compete. With the collegiate popularity having grown immensely over the past nine months, this is a tournament you won't want to miss.
Our Thoughts
With Heroes of the Dorm being such a success last year, we can't wait to see what the Collegiate Colosseum tournament has to offer. If you're competing in it, make sure to let us know and we'll be rooting for you!
Related:
Counter Strike
,
eSports
,
Hearthstone
,
Heroes of the Storm
,
League of Legends
,
News
,
Tournament