Happy seventh birthday, DCUO! The new DC Universe Online anniversary event is on, granting players of all stripes gifts in the form of unique cosmetics and in-game currency along with a special bonus for those who maybe had to let their subscription lapse for whatever reason.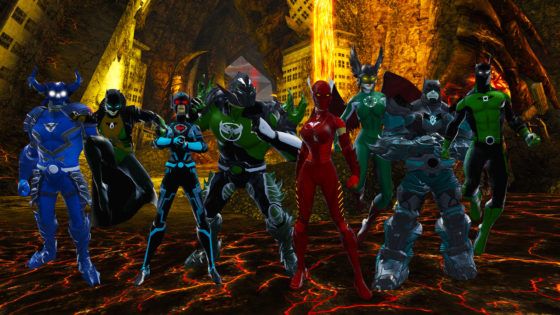 First off, the free stuff: every player who logs in between now and January 31st will get a new Dark Spector Batsuit – a Tier 2 variant that was previously only available to Tech-based heroes. Existing Members, meanwhile, will get an additional a Member Box with unique emblems, an in-game art poster, and an unlocked Paradox Time Capsule.
Finally, those who were Members between August 1st, 2014 and October 31st, 2017 will get membership benefits for the remainder of this month. That includes access to all the DLC, all powersets, unlimited cash cap and more.
Additionally, players are granted double earnings of Marks of Victory between now and January 31st in Episodic On-Duty instances.
Our Thoughts
It's not a unique event or instance for the anniversary, but free stuff and extra currency is not too shabby either. We want to congratulate the DCUO team for seven years of operation and hope that fans of the superpowered MMO have a great time in-game.
Source: official site
Articles Related to DC Universe Online
F2P Kingdom: The Continuing Adventures of DC Universe Online
Why Aren't Superhero MMOs Hugely Successful?
10 MMORPGs You Should Play in 2018
Related:
Anniversary
,
DC Universe Online
,
DCUO
,
Event (In Game)
,
MMORPG
,
News