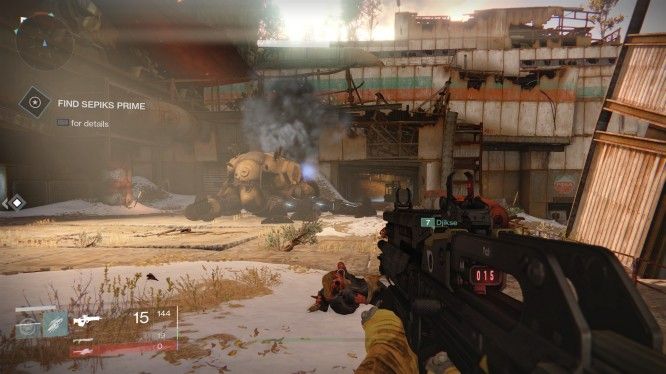 Bungie has released the first of two planned expansions for Destiny. The Dark Below features a new Raid. Players will venture deep in to Hellmouth to face off against Crota. A new strike and several crucible maps have also been added. The light level cap has been increased to 32 and the expansion introduces a host of new armors and weapons. The first expansion can be purchased for $34.99 for a season pass that includes both planned expansions, or individually for $19.99. Some features have been listed below. For more information on the Destiny expansion, The Dark Below, please visit the official website for details.
New Gear and Weapons
Light level has been increase to 32
New Raid- Hellmouth, Face Crota, and live, and glory and reward are yours for the taking.
New Strike- Jovian Complex. Deep in the old Cosmodrome, lives Omnigul. Here, she works to expand the Hive army in preparation for the return of her master, Crota, and the Hive's invasion of Earth.
New Crucible Maps- Three new maps have been added to the crucible, ensuring for a wider variety of PVP encounters.
New Story Quests-  Journey to the Tower to complete the story quests and three new story missions, increase your Light, and earn the weapons and armor you'll need to face what waits in the dark below.
Related:
Bungie
,
Destiny
,
Expansion
,
MMORPG