Understandably, Destiny players were a bit riled up yesterday after an interview emerged on gaming website Eurogamer in which The Taken King's creative director Luke Smith defended the pricing and value of Destiny's next expansion, pretty much saying, and yes I am paraphrasing here, "Suck it up." And for a more direct quote:
"We're really comfortable with the value we're giving to players this autumn."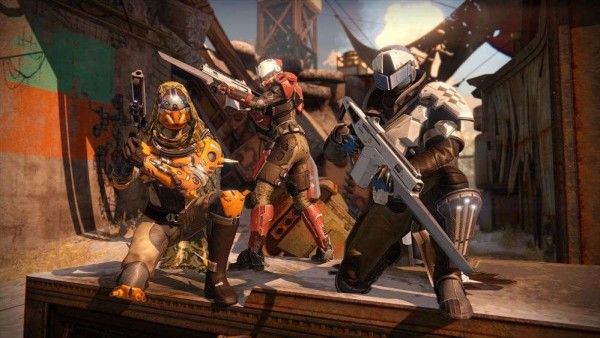 Needless to say, the entire interview does not put Luke Smith across well and Destiny fans are outraged by the prospect of having to re-buy content that they already own and being told that this is great value.
However, in an update today, Bungie's community manager David Dague has stated that veteran Destiny players will get "something better" with more information coming with the weekly update this Thursday, as well looking to revisit Bungie's current plan for the various versions of The Taken King.
"I understand that you want me to go on record right now with something that will address the disappointment that's being expressed here. I'm going to defer to the Bungie Weekly Update, in which we'll talk more about the things we're doing to celebrate the year-one Guardians who helped us build this community. I'll also revisit our goals in offering different versions of The Taken King. Ever heard the old adage about trying to please everyone?"
For now, we will have to wait until Thursday to find out more. So Destiny players, what are your thoughts on this whole debacle?
Source: Eurogamer
Related:
Bungie
,
Console
,
Destiny
,
Expansion
,
MMOFPS
,
News
,
Shooter
,
The Taken King