The Amazing Eternals, the team-based online FPS from Digital Extremes, has been quietly going through its beta testing, but that appears to be coming to a halt. The devs have announced plans for The Amazing Eternals development to freeze for an indeterminate length of time.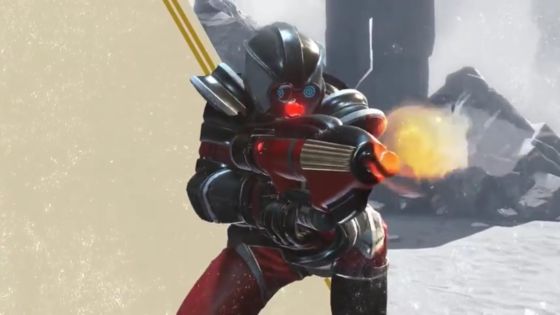 According to the announcement, the decision to halt development was a result of the current gaming landscape and an underwhelming trickle of new players to the game, which caused matchmaking to suffer. "This decision didn't come lightly," reads the post. "So, with heavy hearts, we're taking a step back to reevaluate the design and may revisit our intrepid heroes in the future."
Those who have bought into the closed beta can expect refunds to arrive starting today. Refunds should take approximately 72 hours to issue and may take around 3-5 business days to show up. The game itself will remain online until Thursday, November 2nd. As for what happens next, the devs currently do not have any new plans to discuss at the time of this writing.
"This was a hard decision to make, and we can't thank you enough for your incredible support throughout development," closes the announcement. "The Amazing Eternals will live on through all of you who were there to make it happen."
Our Thoughts
While it's certainly a shame that The Amazing Eternals didn't light too many fires, it's also commendable that Digital Extremes has elected to halt development instead of push forward stubbornly. Here's hoping that the inventive charm of the title's setting somehow makes its way back in some form or another.
Source: official forums
Articles Related to The Amazing Eternals
The Amazing Eternals Starts Closed Beta and Founder's Pack Sales
The Amazing Eternals Unveils New Character and Features
The MMO Alpha and Beta List: October 20, 2017
Related:
Closed Beta
,
Development
,
FPS
,
News
,
The Amazing Eternals