Things on the Diablo front have been a bit quiet, barring the arrival of the ARPG's 14th season. Apparently, seasons aren't the only things being pushed out by the devs, as a new video has hinted at multiple new Diablo projects that are being worked on.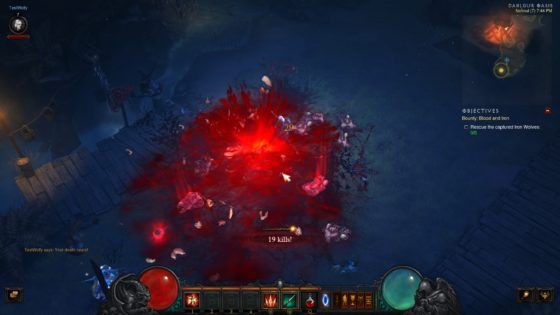 The word comes from community manager Brandy "Nevalistis" Camel in a brief video posted on the game's Twitter account. The announcement is a bit mum on details, but it does make some pretty sweeping promises about the future of the Diablo franchise.
"The forges here at Blizzard are burning hot," teases Camel. "We have multiple Diablo projects in the works. Some of them are going to take longer than others, but we may have some things to show you later this year."
In the meantime, Season 14 of Diablo is well underway with the Season of Greed, which has started off the first of many themed seasons for the game. If you somehow missed out on just what this season has brought to the game, then you can refresh yourself here.
Until we all get more word, you can watch the video embed below.
Stay awhile and listen – we have exciting updates to share about the future of Diablo. pic.twitter.com/J7S3HHcWQC

— Diablo (@Diablo) August 8, 2018
Our Thoughts
Well then! It's good to know that additional Diablo titles are in the works. It'd be nice to get a little more than word of hot forges, but at this point we and other fans of the series hungry for something new will take whatever bit of information we can get. In any case, color us intrigued.
Source: Twitter
Related:
ARPG
,
Diablo
,
Diablo 3
,
MMO
,
News
,
RPG
,
Teaser
,
Video