Yager Development have released another long and lovely YouTube video of upcoming aerial armada game, Dreadnought.
There is something so deeply compelling about the slow, almost balletic gameplay with the ships doing their utmost to bring fiery death and destruction to one another. The developers take us through the full match and show off some of the gorgeous classes available. I think I want an Artillery Cruiser. Who doesn't love sniper space ships?
The video shows off some powerful new weapons and abilities for players to customize their ships with, including the Plasma Ram ability and Rapid Fire. After all no ship combat is complete without the option for ramming. Ask me my views on such tactics when Battlefleet Gothic comes out.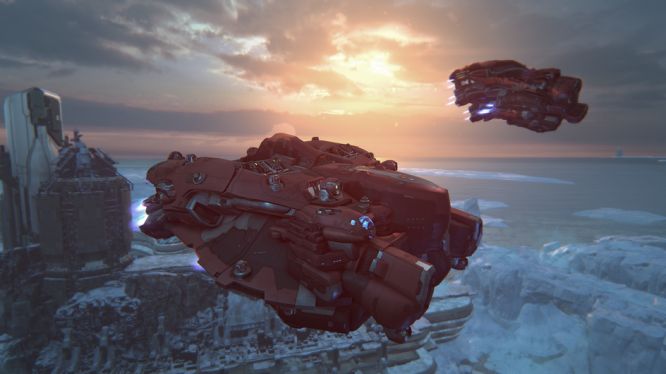 These skills can be applied alongside an arsenal of broadside shots, torpedoes, anti-missile lasers, tactical nukes and more, giving Dreadnought players dozens of different ways to wage ship-to-ship warfare. Think World of Tanks but floating above gorgeous landscapes and setting the standard for sci fi daydreams for some time to come.
Seriously. I have been in love since the first teaser.
The game was playable at PAX South and hopefully is warping to us quickly.
Yager Development is an independent German video game developer founded in 1999. They are most known for developing Spec Ops: The Line, and Dead Island 2.
Source: Rock, Paper, Shotgun.
Related:
Dreadnought
,
News
,
Yager Development
,
YouTube