In the first Dungeons & Dragons Online Producer's Letter of 2017, and the first since the title went under the umbrella of Standing Stone Games, the game's executive producer offered players a look at the team's plans for Update 34 and beyond.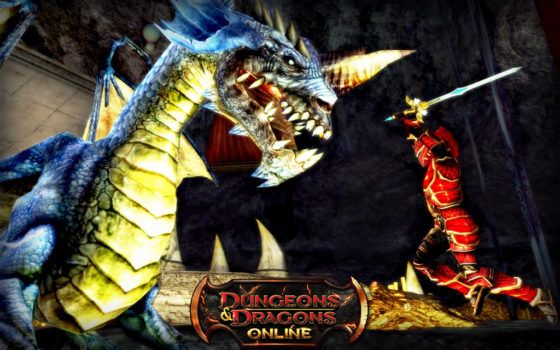 Update 34 is bringing a new free dungeon, a champion revamp that will let players identify its power more easily, and the debut of the Reaper difficulty level. "Many of you have told us that want more challenge for your top builds as you refine your characters and gear them up. Reaper difficulty will offer new challenges for you," reads the letter. "Not for the faint of heart. Reaper difficulty brings 10 Skulls worth of difficulty so you can find the challenge that is most fun for you."
The end of February will be the 11th anniversary for Dungeons & Dragons Online, and initial plans for some gifts and the return of the anniversary dungeon are on the table. Further ahead, Update 35 will be bringing a new Adventure Pack set in the Stonelands of the Forgotten Realms. The letter also mentioned the upcoming expansion and overall balance adjustments.
The complete letter can be read here.
Our Thoughts
2017 is looking like a very active one for Dungeons & Dragons Online. We're definitely eager to know more about what will arrive in Update 35 and beyond, and it definitely looks like the folks at Standing Stone Games are just as eager to support the MMO.
Your Thoughts
What updates are you most looking forward to in Dungeons & Dragons Online? Are you pleased with the leadership of Standing Stone Games? Let us know what you think in the comments.
Source: official forums
Articles Related to Dungeons and Dragons Online
Standing Stone Games Absorbs LotRO and DDO Teams
Speed Round: Dungeons & Dragons Online versus Neverwinter
Dungeons & Dragons Online Teases Gnome Race
Related:
DDO
,
Dungeons & Dragons Online
,
Dungeons and Dragons Online
,
MMORPG
,
News
,
Update