During an interview at E3 2016, game director Matt Firor announced a series of exciting updates coming to Tamriel next year! Players will finally have access to the much-anticipated and desired Elder Scrolls Online housing feature, that is slated for release during Q1 of 2017.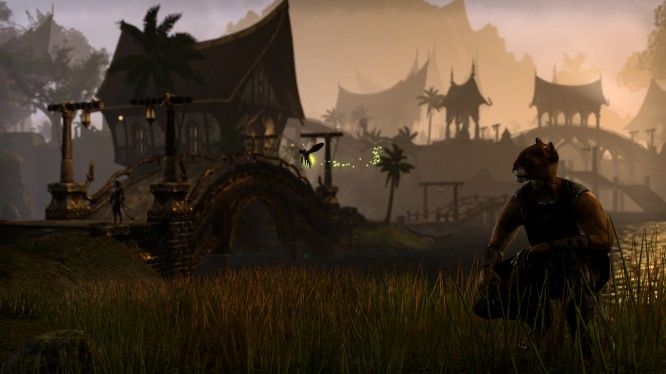 This is not the only update Zenimax is planning for The Elder Scrolls Online, as August will see the release of an Argonian dungeon pack and further character customization via the barber shop.
The upcoming content is planned to be released in multiple, smaller DLC packs, according to Matt Firor. The aim is to create episodic chunks of content that will cater to the intermittent play style of The Elder Scrolls Online audience and provide a better experience for returning players.
Our Thoughts:
Whew, finally! We can't wait to see housing added to The Elder Scrolls Online. It's good to see that the devs are treating this feature as a priority even if it's still a while until we get to see it on live – better late than never!
Source: IGN
Recent Articles Related to The Elder Scrolls Online
Bethesda E3 2016 Press Conference
Director Matt Firor Talks Elder Scrolls Online Success In 2015
Devs Explain Upcoming Elder Scrolls Online Veteran Rank Removal
Elder Scrolls Online's Dark Brotherhood DLC on Console Now
Related:
Bethesda
,
E3
,
E3 2016
,
Interview
,
MMORPG
,
News
,
The Elder Scrolls Online
,
Zenimax