The features talked about for the Elite Dangerous Commanders update are certainly exciting, and Commanders in the game now have a date for when it will all arrive in the sci-fi sandbox MMO.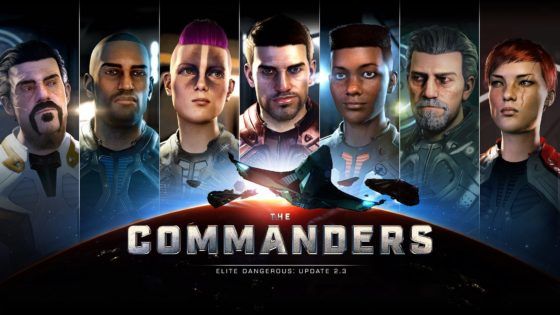 As was explained on the floor of PAX East this year, Commanders will be adding several eagerly anticipated features to the MMO, including the ability for players to customize their avatars with the HoloMe feature and the chance to take up different positions aboard a friend's ship with Multi-Crew.
The game's official Twitter page has given a release timeline of the week ending Sunday, April 16th for the new content patch. Commanders will arrive simultaneously on all supported platforms, but there was still no specific word on when the PlayStation 4 version will release yet as of this writing, with the official site still only stating "Q2 of 2017".
Our Thoughts
Lots of players have been eager to have a reason to fly with friends, and the Multi-Crew options arriving with Commanders is definitely something to get excited about. Now we just need to know when the PlayStation 4 version is launching and just what the heck is happening with those Thargoid ships. Until then, we're anticipating this update's release!
Source: Twitter
Articles Related to Elite Dangerous
PAX East 2017: Elite Dangerous 2.3 and Beyond
Players Make First Contact in Elite Dangerous
PS4 Elite Dangerous Arriving in 2017
Related:
Elite: Dangerous
,
News
,
Sandbox MMO
,
Update