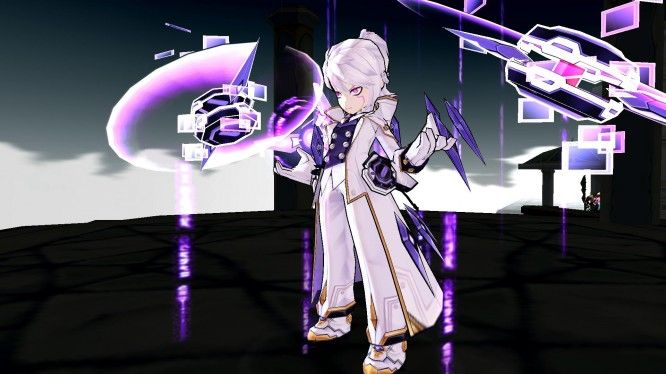 KOG Games, the publisher of the free to play action MMO,
Elsword
, announces the second job class for their playable character Add. Players can now progress Add from his original class, Ark Tracer, to his more powerful form, Mastermind. To celebrate the occasion, KOG Games have announced a great series of events. The events run from today until the 11th of November. Players can complete a series of one time and daily events for increased experience and Items. For more information on the events and the new class, please visit the the
official website
.
Add's Mastermind technology allows him to summon and control more advanced fighting drones with ease. In addition to a battery of new technically charged attacks, new Dynamo Configuration skills bring more tactical assault methods and delayed explosions, while the Install special active skills now include persistent ranged damage, targeted intercepts and an onslaughts of rapid-attack plasma beams.
At level 35, players can choose either to complete the in-game quest or purchase the 2nd Job Change Item from the shop to unlock Add's new 2nd Job, Mastermind.  As Mastermind, Add masters the very nature of Nasod technology and greatly enhances his Dynamo weapon to envelope this new found power.
Related:
Elsword
,
Event (In Game)
,
MMORPG
,
Update