If you don't like elves all that much, then the ESO: Summerset launch might not be your cup of tea. That said, there's still plenty of things arriving to the MMO along with this update if the patch notes are anything to go by, whether you'll be playing free, already pre-ordered the DLC chapter and in early access, or just don't like being surrounded by uppity elves.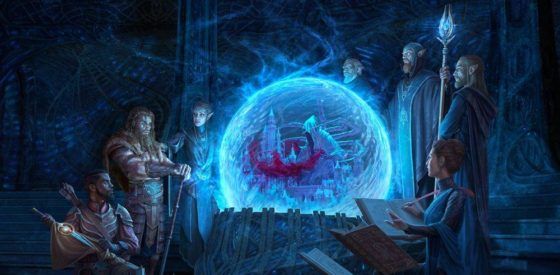 v4.0.5 of The Elder Scrolls Online is the proper numbering for this piece of content, offering deeper details on just what the Summerset chapter brings and providing a full look at combat revamps that were previously mentioned in the run-up to launch.
According to the notes, the overall aims of these adjustments are to let other classes more reliably fit into the tank or healer roles, improve unpopular abilities and morphed skills, and reduce the effectiveness of long-duration snares. Of course, there are more specifics involved so click here for all of that information.
If you like a little more color or movement in your update details, there's a dedicated page that's pulled together all of the information released by the devs. And, of course, there's a cinematic launch trailer to take in which can be found below.
Our Thoughts
There's a whole lot to take in with this update, as is often the case with ESO's chapter-sized content patches, so we'd love to know what you've got to say about what Summerset and Update 18 have brought to your game. Be sure to sound off below!
Sources: press release, official forums
Articles Related to The Elder Scrolls Online
The Elder Scrolls Online: Summerset – A First Look
The Elder Scrolls Online: Summerset – A Tour of Shimmerene and the Surrounding Area
ESO Trailer Takes Players on a Journey to Summerset
Related:
ESO
,
Launch
,
MMORPG
,
News
,
Summerset
,
The Elder Scrolls Online
,
Update