eSports might be bigger than ever before, but one of the most well-know new eSports franchises of the last years has shut its doors for good. Titan, the organisation at hand, began with a Malaysian Dota team which booked quite the success at The International in 2013. It later expanded to cover Quake, CS: GO and SMITE.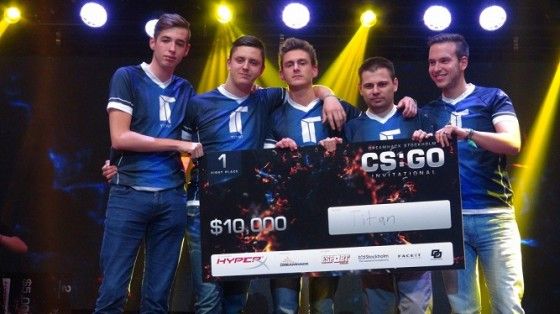 Titan's founder and CEO Damien Grust announced an immediate cease of operations just hours before the start of the 2016 CS: GO season due to money problems. These problems began in early 2015 as Valve issued the bans of players who had been detected using unauthorized cheats in CS: GO, which one of Titan's best players KQLY belonged to as well. Grust said the following about this in a statement on the official Titan website: "This sent shivers down my spine, because it couldn't have come at a worse moment. All the bad press that this brought and the major hit the image of an otherwise respectable brand took, was too much."
Apparently sponsors who were about to sign suddenly started backing out of deals, as they didn't want to be associated with a company that had just been publicly tarnished. This all resulted in the 2015 budget going up in smoke in a day's notice. With the hope of high-placing performances and an investment from Grust's own pocket, he hoped to heal Titan's image, but with the rest of the CS: GO team's members moving on to other teams and the SMITE team failing to qualify for Worlds, it unfortunately wasn't meant to be.
Our Thoughts
A bad image can ruin ones company all too quickly, and unfortunately Titan was a victim of just that. If the controversy surrounding one of its best players had never happened, perhaps the eSports organization would still be standing today. We wish Grust and all other Titan employees all the best for the future.
Source: Titan Official Website
Related:
eSports
,
Industry
,
News
,
Shut Down
,
Titan