EVE Fanfest 2016 has a date, folk! The website has been updated to a newer model and we now know that Fanfest will be held at the Harpa Concert Hall and Conference Centre in Reykjavik, Iceland from April 21st until April 23rd 2016 and you can buy tickets now at a special 'Early Bird' price of $180 before they go up to the regular price of $220 through Eventbrite.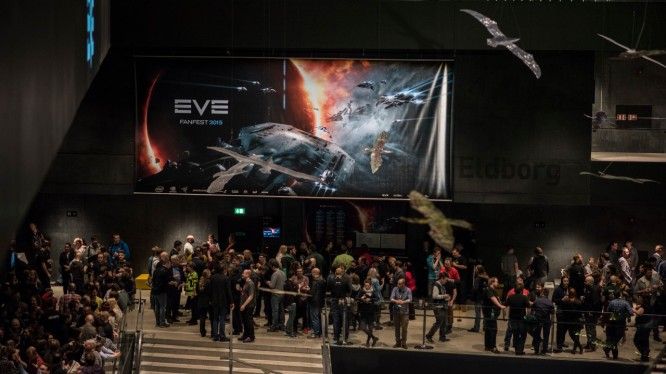 Fanfest is EVE Online's fan gathering for the EVE community and CCP developers to mingle and share drinks in Iceland. While we don't yet know the full schedule, this will be revealed a few weeks before the event itself, we do know that there will be the Fanfest Pub Crawl, Charity Dinner, and the Blue lagoon hangover trip.
The new EVE Fanfest website will include all information needed for Fanfest with a news section, photos from Fanfest 2015, and an FAQ section which covers Fanfest and Iceland. There will be more added to the site in the coming months as well as the date gets closer.
Get your Early Bird tickets quick before they're all gone!
Source: EVE Fanfest
Related:
CCP Games
,
Community
,
EVE Online
,
Event (Real Life)
,
MMO
,
News