The next expansion for EverQuest II is set to take place deep underneath Norrath, on the edge of the Plane of the Underfoot, called Thalumbra.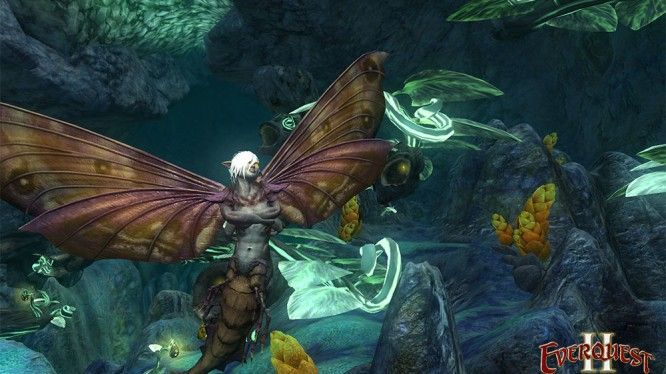 Players can now unlock pre-order bonuses and beta access to the Terrors of Thalumbra expansion with the standard, Collector's or Premium edition. Each package contains access to all previous expansions, beta testing, and the Altar of the Ancients, which grants a daily scaling benefit to adventurers. The Collector's and Premium editions provide quite a few in-game items including the Dhalgar Precipice House, Delidrae the Mercenary, Cavedrifter mount, a Glint plushie and massive 88-slot bag.
"This expansive, subterranean kingdom is home to fabled races, and ancient, unimaginable terrors, including Aberrants, poxfiends, fathomlurkers and cepholex! Here, under innumerable layers of stone, their eternal struggle to survive has shaped them, forcing them to develop sophisticated weapons or intricate defenses."
Adventurers brave enough to explore the depths will encounter the glaufaye, an ancient race of fairy-like creatures whose existence predates that of the dwarves and roekillik. Players will discover an eternal burden played upon the glaufaye by a forgotten god and how it links them to the dhalgar and gnemlin people of Maldura. Uncovering this burden will also unveil a hidden threat facing Thalumbra and all of Norrath.
Source: Daybreak
Related:
Daybreak Game Company
,
Everquest II
,
Expansion
,
MMORPG
,
News
,
PC