Folks have been waiting a fair while for the next Guild Wars 2 Living World update ever since a delay was announced. Now, fans of the MMORPG have the episode Long Live the Lich announced, along with a release date and a pretty spectacular mount that will likely make everyone feel better about the wait.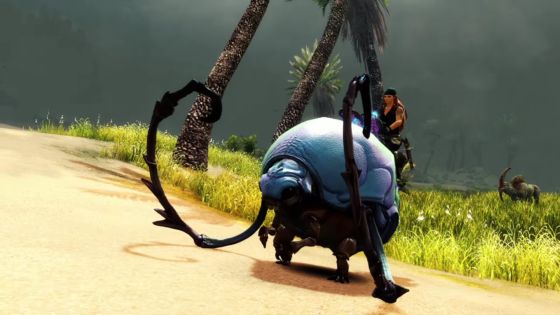 Long Live the Lich will once more see Palawa Joko return in the game's story beats, along with some new content in the form of the roly-poly Roller Bettle mount pictured above, a new Fractal dungeon called Deepstone, a new Legendary warhorn weapon, and a new map to dash around in.
All of the undead, beetle-steering, Fractal exploring fun of Season 4 Episode 3 will arrive as a free update to Guild Wars 2 on Tuesday, June 26th. The trailer for the new content can be seen embedded below.
Our Thoughts
Joko is sassy. The new warhorn looks like the most ridiculous of tubas. And the Roller Bettle mount is a very good boy who likes to go fast and is very kindly taking you along for the ride. Seems like a pretty good content update to us! Here's hoping the wait was worth it for fans of Guild Wars 2 and they enjoy everything this next patch has to offer.
Source: press release
Related:
Guild Wars 2
,
GW2
,
Living World
,
MMORPG
,
News
,
Trailer
,
Update