Earlier this year at  BlizzCon 2014 Blizzard announced the first expansion to its online CCG, Hearthstone. The new expansion,Goblins and Gnomes, explores the fierce rivalry between the two races. Today, the wait is almost over, eager fans can start collecting over 120 new cards starting on December 8th. Beyond just new cards, Goblins and Gnomes adds a variety of new mechanics and features. A quality of life update is also planned to coincide with the launch, including a new spectator mode. For more information on the new expansion, please visit the official website for complete details.
From Blizzard:
The new Goblins vs Gnomes card packs will officially become available for Windows®, Mac®, and iPad® on December 8 in the Americas region, and roll out on December 9 to Europe, Korea, Taiwan, and China throughout the day.Goblins vs Gnomes adds over 120 new cards to craft, win, or purchase, all featuring the manic mayhem of Azeroth's most mischievous machinists meeting mind to mind, mech to mech, and tech to tech.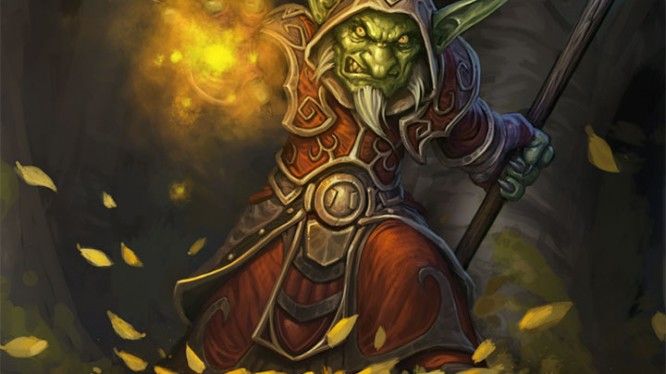 Goblins vs Gnomes cards can be purchased as packs, crafted with dust, or earned in the Arena. Goblins vs Gnomes card packs will work just like the classic card packs you already know, but they'll have an explosive new wrapper, and contain all new cards!
Related:
Card Game
,
Expansion
,
Hearthstone
,
Update