The devs behind Heroes of the Storm are granting players the opportunity to look into the future. Unfortunately, there will be no DeLoreans involved in the trip. You'll simply have to hop into the MOBA's PTR to take a look at (and test) what Heroes of the Storm 2018 changes will look like.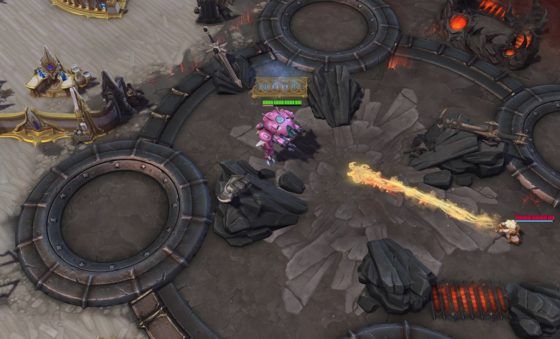 The updates that will be available on the new PTR build include the increased camera height angle; updated Stealth visuals; updates to Regeneration Globes and Towers; and updates to Battleground Objective timers in order to better refine the early game.
The build will feature changes to Minions and Mercenaries including changes to Mercenary respawn timers, Siege Giants, Hellbat Camps, Knight Camps, and Sapper Camps. There will also be a version of the performance-based matchmaking system up for testing, but that will be applied next week.
On the subject of the PTR's timing, this round of testing will run for three weeks, starting now and ending on Monday, December 11th. If you're interested to see what will be different come 2018, you can take a look at the PTR patch notes.
Our Thoughts
We are most curious to learn how players take to these changes, particularly those that affect the early stages of a match. If you've had any amount of time in the HotS PTR recently, feel free to share your input below.
Source: press release
Articles Related to Heroes of the Storm
Heroes of the Storm Blizzcon 2017 Interview with Claudio Gentilini
Blizzcon 2017: Heroes of the Storm Reveals Hanzo, Alexstrasza, and Dragons of the Nexus
Heroes of the Storm Introduces Junkrat, Ana, and Volskaya Foundry
Related:
Heroes of the Storm
,
HotS
,
MOBA
,
News
,
PTR
,
Update