Wizards of the Coast has reached an agreement with Cryptozoic and Hex regarding the similarities to the trading card game Magic: The Gathering.
In May, WOTC filed a lawsuit against Crptozoic and Hex over intellectual property rights and accused the studios of "blatant and willful misappropriation and infringement of some of Wizards' most valuable intellectual property assets."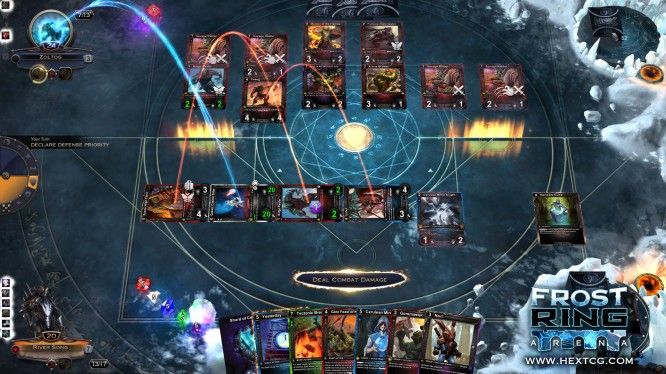 Hex: Shards of Fate was designed by a team of veterans in the card game industry and does have many similarities to Magic: The Gathering.
"We recognize that Wizards owns valuable intellectual property in Magic: The Gathering, are happy to have this matter settled and excited to move forward with Hex: Shards of Fate," said Hex Entertainment President and CEO Cory Jones. "We believe that the gaming community will benefit from knowing that Hex: Shards of Fate is no longer subject to litigation."
Whether or not the lawsuit leaned more favorable for Hex and Cryptozoic hasn't been made clear as the companies entered a settlement agreement and license with undisclosed terms.
"Wizards of the Coast has always welcomed new games to the trading card game genre, and we encourage TCG fans to not only play Magic, but to try many different games. However, we will not hesitate to take action to protect our intellectual property and the amazing work of hundreds of dedicated Magic team members around the world," said WOTC CEO Greg Leeds.
Hex also announced its $100,000 invitational tournament, which will begin on October 6.
Source: Press Release
Related:
Hex
,
Lawsuit
,
News
,
TCG
,
Wizards of the Coast