DreamHack Valencia has a whole lot of esports competition for fans of the Hi-Rez Studios game lineup, but for those who maybe aren't into digital competition, there's stuff for you to chew on as well. A number of big announcements for the studio's game library have been revealed.
Hand of the Gods: SMITE Tactics, the online CCG based on the popular MOBA, has begun its open beta as of today. Hi-Rez touted the closed beta of the game bringing a variety of improvements that have streamlined the title for every type of player. "We've reworked the strategic elements of gameplay and deck building while making combat much easier to read and understand," said Lead Designer Scott Lussier.
In celebration of the new phase, Hand of the Gods is offering the Venus Competitor's Pack, a bundle that includes 70 cards as well as a unique Venus skin for Aphrodite in SMITE. Players can download the title on the official website.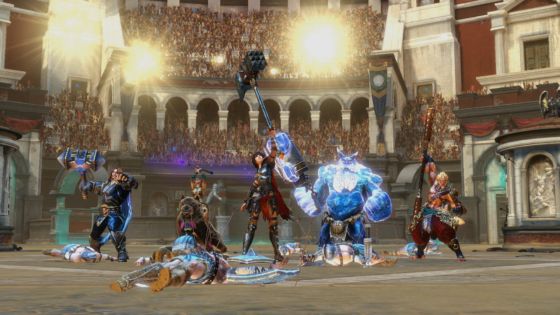 As for SMITE itself, the team has announced an initiative called Project Olympus. The new initiative is intended to make SMITE more polished and improve the MOBA's core features. Project Olympus will introduce engine and system upgrades including a 64-bit client, numerous updates to the console edition, an expanded knowledge bank full of tutorials for new and existing players, and Prestige Levels that will improve player leveling beyond the level 30 cap.
Phase one of Project Olympus will arrive over the next three patches to SMITE, with further improvements due to arrive through the start of Season 5, which is planned to go live in January of 2018. A video with the developers discussing Project Olympus can be seen here.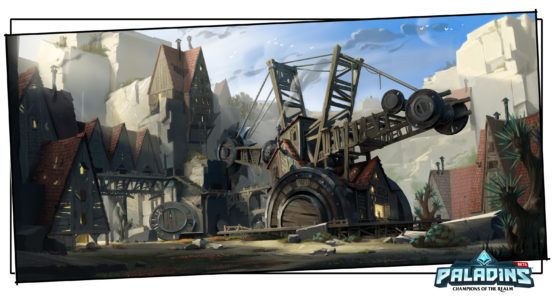 Finally, Paladins has revealed its 30th Champion; the Support character Jenos the Ascended. Jenos is the 10th roster addition this year, right after the just-released Lian, Scion of House Aico as part of the Ice and Gunfire open beta update.
Paladins will also be receiving a new map in the form of Splitstone Quarry. The map will be a part of the new test map queue, where players can test yet-unfinished maps. Players can try out Splitstone Quarry and provide their feedback to help the developers improve the new map.
DreamHack Valencia runs from today, July 13th until Saturday, July 15th. You can catch the action of your favorite Hi-Rez titles on the Hi-Rez Twitch channel or the Paladins Twitch channel.
Our Thoughts
That is a WHOLE lot of news from one studio! DreamHack Valencia is definitely an active event for Hi-Rez not just in the esports arena but for players of their games as well. We're definitely eager to see more for all of these titles in the coming weeks and months!
Source: press release
Articles Related to Hi-Rez Studios
Paladins Review (PC)
Hand of the Gods: SMITE Tactics Game Page
SMITE and Paladins Will Be Xbox One X Launch Titles
Related:
CCG
,
DreamHack Valencia
,
FPS
,
Hi-rez Studios
,
MOBA
,
News
,
Paladins
,
SMITE
,
SMITE Tactics