A lot of people are playing Legion, which isn't news. What is news is the amount of players in total, as Legion sales have matched Blizzard's highest sales record and the expansion has retained a new amount of recurring players during its launch week.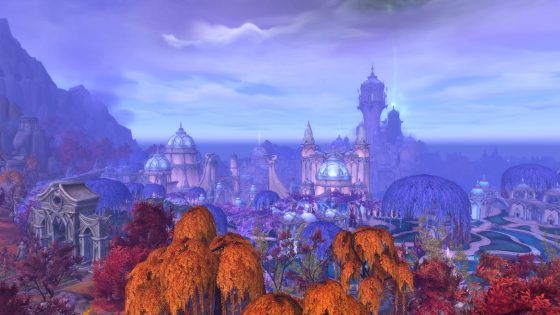 The announcement states that the expansion's launch raked in 3.3 million copies sold on launch day, August 30th, with the game recording the highest ever concurrent player count during Legion's first week. The sales figures match the record set by Cataclysm, and the number of concurrent players eclipses Cataclysm's, though specific figures were not provided.
"It's been a thrill to see players hunting demons, powering up Artifacts, and freely exploring all the new zones in Legion," said Mike Morhaime in the press release. "We worked hard to make this the best World of Warcraft expansion yet, and we look forward to providing players with even more content as Legion's epic story unfolds in the months ahead."
Our Thoughts
The king is still on the throne, and we've written before on many reasons why Legion is WoW's best expansion…perhaps ever! The amount of people playing Legion is a staggering figure, even if it's not a surprise to anyone following the genre. We're looking forward to what comes next with patch 7.1 and beyond!
Your Thoughts
What do you think about Legion so far? Have you been enjoying the expansion, or do you think your interested is beginning to wane? Give us your thoughts in our comments section.
Source: Blizzard Entertainment
Articles Related to World of Warcraft
The First Day of Legion
World of Warcraft Legion Artifact FAQ
World of Warcraft legion Leveling: Faster, Better, Stronger
Related:
Legion
,
News
,
Sales
,
World of Warcraft