CEO of Gazillion Entertainment, publisher of action role-playing game Marvel Heroes, has decided to step down in order to pursue his passion of game development once again.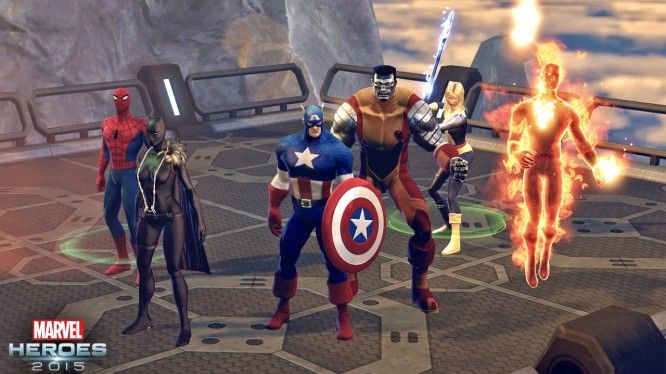 One of the key creative minds behind Marvel Heroes has resigned today due to feeling disconnected with the industry that he loves. David Brevik, now former Gazillion CEO, made a statement on the Marvel Heroes official forums that he would be leaving the team in order to start making games again. He particularly pointed out that he wants to venture into indie territory and personally begin programming once more.
Here is Brevik's full statement:
Almost 7 years ago, I joined Gazillion as the Creative Director for a new Marvel product. I still can't believe that this dream came true. I have been a life-long Marvel fan and I really relished the opportunity to create a unique and fun Marvel game.

Over the course of the next year, my job really changed. I went from Creative Director to the head of all Gazillion studios (there were many locations back in those days). Slightly after that, I was promoted to President and COO of the company and I became more and more distant from the project that brought me to Gazillion. About six months before Marvel Heroes launched, I became CEO, which is the position I have held for about three years now.

As CEO, I spent most of my time running the company. I played the game a lot, talked about the game a lot and added lots of feedback and new ideas, but that is a very different job than being a Creative Director. After doing this for several years, I really want to get back to developing games and programming. I got into this industry to make games and I miss the day-to-day creation process.

That said, it was difficult, because I love Marvel Heroes. I love our community. I love the team I helped assemble. We have an incredibly talented staff here and I know that the game is in great hands. I believe in the future of the game and I know a lot of the amazing things that are being worked on. The game has some really cool features coming that I know I will enjoy. Yes, I will still be playing the game. Yes, I will still be streaming. I will still be sending the team feedback and information and suggestions. I may not work at Gazillion, but I love this game. I'm very proud of what we accomplished.

As for what's next, I am going to go indie. I'm going back to doing the things I love most: programming and making games. We will have more information about that in the future.

Thank you team, community and family for a wonderful seven years together. I am so lucky to be a part of such an incredible experience.

Best,
David
Before his lengthy tour with Gazillion, Brevik was the co-founder of Blizzard North and played a major role in the development of the Diablo franchise.
Our Thoughts:
The higher up a person moves on the corporate ladder the easier it is to become disconnected. It's unfortunate for Marvel Heroes that Brevik has decided to leave, but we applaud his ambition to pursue his true calling in life.
Source: Gazillion Entertainment
Related:
Action RPG
,
Gazillion Entertainment
,
Marvel Heroes
,
MMO
,
News