If you've been wanting to check out the newest expansion to Neverwinter but play the game on a console, rejoice; you've got a date for the Cloaked Ascendancy console release. That date is shared between both Xbox One and PlayStation 4 owners.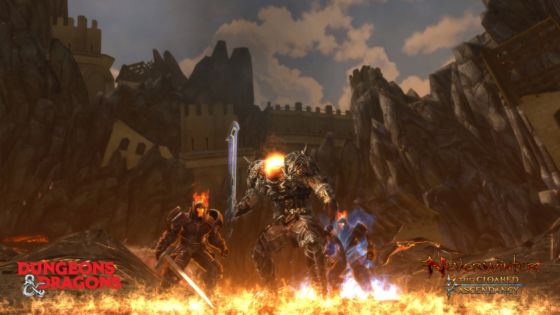 The new expansion pits players against the titular group of villainous mages as they attempt to assault Neverwinter. Content includes battles against the Ascendancy in the River District Adventure Zone, a new high-level version of Spellplague Caverns, a new campaign, new artifact gear, and more.
The Cloaked Ascendancy will be available to PS4 and Xbox One players on Tuesday, April 11th. You can find out more about the expansion on the game's official website.
Our Thoughts
It was only a matter of waiting until console players got to learn when they'll get their shot at the Cloaked Ascendancy, and now we know. Here's hoping that PlayStation 4 and Xbox One players have wrapped up their business in the Sea of Moving Ice expansion, because this one is likely going to become very busy in very short order.
Your Thoughts
Are you looking forward to the Cloaked Ascendancy console release, or do you prefer to play Neverwinter on your PC instead? What are your thoughts on the newest content expansion? Let us know in the comments below.
Source: press release
Articles Related to Neverwinter
Overhaul of Neverwinter's Spellplague Caverns Detailed
Neverwinter River District Introduced in Blog Post
Neverwinter: Sea of Moving Ice Now Available on Console
Related:
Console
,
MMORPG
,
Neverwinter
,
News
,
Release Date