Perfect World Entertainment and Cryptic Games have announced the next expansion for the popular MMORPG Neverwinter. The expansion, titled Neverwinter: The Maze Engine will arrive this spring for PC, and at a later date for Xbox One. The expansion will take players deep into the mysterious and deadly subterranean realm beneath Faerun, the Underdark.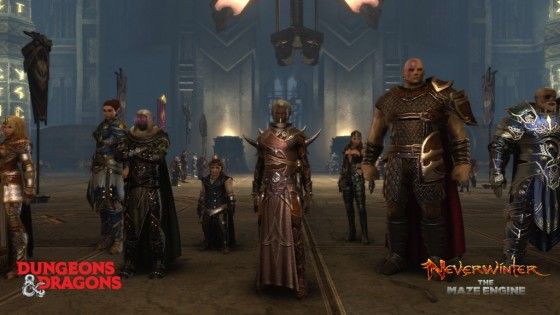 Neverwinter: The Maze Engine follows and continues the storyline of the previous Neverwinter expansion, the Underdark. Demons continue to besiege the Realms in the form of two new demon lords who have arisen to take Demogorgon's place. Orcus and Baphomet have appeared, and they threaten the Realms as never before! The adventurers must work with iconic characters from across the Forgotten Realms universe; Drizzt Do'Urden, Minsc, and many others stand ready to help the adventurers defend the realms.
Gameplay wise, The Maze Engine also sees the return to Neverwinter of five dungeons which have been completely reworked to keep them in line with the evolving storyline. The expansion also brings with it several gameplay updates, as well as a new mount customization system and an improvement to the queue system.
Our Thoughts:
The Forgotten Realms are one of the oldest and most popular of fantasy settings, and the world of Faerun has become synonymous with Dungeons & Dragons. The fact that Neverwinter not only perfectly captures the spirit of the realms, but lets people actually interact with the movers and shakers of the Realms, leaves us with just one question; if Minsc is here, is Boo here, too??
Related:
Cryptic Studios
,
Expansion
,
Neverwinter
,
News
,
Perfect World Entertainment