We're going to ignore the compulsion to insert overused French exclamations on this one. French cruisers are now available in World of Warships, bringing the nation's impressive naval power to bear in the seafaring online battler.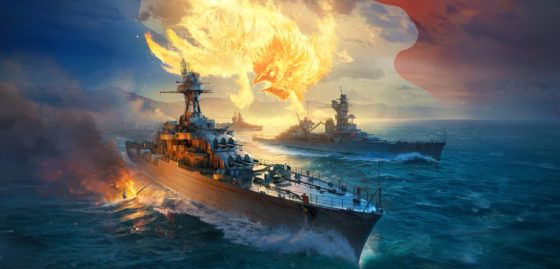 According to the description offered by Warships executive producer Artur Plociennik, the new French ships offer a variety of unique and aggressive boats to play with. "You can swiftly change your position, shine in short-range torpedo exchanges, and turn the table on destroyers. With French cruisers, you're the hunter," says Plociennik in a statement.
French cruisers excel in short-range combat, with strong anti-torpedo bulkheads and unique consumables like Engine Boost that can spell trouble for destroyers, light cruisers, and aircraft carriers. Ships of repute in the new tree include the Émile Bertin and the La Galissonnière.
You can check out the full lineup of French cruisers on the official website, as well as check out the complete update's contents in the video below.
Our Thoughts
Swift and aggressive warships are definitely going to make an impact, especially as a counter to other light cruisers and destroyers. The French fleet could definitely make a very serious impact to World of Warships and were eager to see how players take to the new additions.
Source: press release
Articles Related to World of Warships
Wargaming Hints at Possible World of Warships Console Release
World of Warships Adds the British Royal Navy
World of Warships German Battleships Launch
Related:
MMO
,
News
,
Update
,
World of Warships