We haven't written a lot about No Man's Sky since the game's launch. It's mostly been a single-player experience and, therefore, pretty much out of our wheelhouse. That might just be changing with the Atlas Rises update, which has introduced a new mechanic that brings just a whiff of multiplayer elements to the space survival game.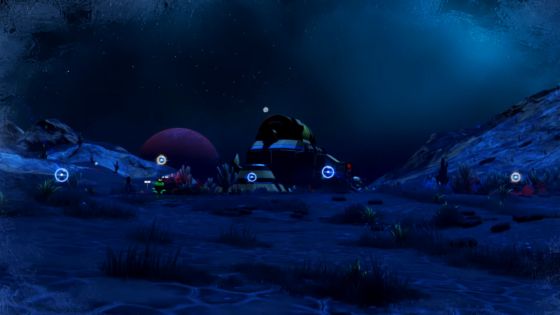 The multiplayer element of No Man's Sky comes in the form of Glitches – glowing orbs that represent other players. Up to 16 players can explore the game together at the same time, with proximity-based VoIP available. Interactions beyond that are currently not available, but the new system represents "an important first step into the world of synchronous co-op" according to the patch notes. Multiplayer functions will not require a PS Plus subscription and are currently not available on GOG Galaxy.
The Atlas Rises update introduces a large number of other additions, including 30 hours of new story, deepened trading and ship combat, objective-based missions, and a whole lot more. You can check out the complete patch notes here and watch the patch's trailer below.
Our Thoughts
It's piecemeal at best, and 16 players is hardly what one would term "massive", but the multiplayer element in No Man's Sky is definitely an excellent first step, especially since mentioned multiplayer elemnts turned out to be…less than that. It might just be time to dust off that old copy and see what's new in the universe.
Source: official site
Articles Related to No Man's Sky
Dota 2, ARK, and No Man's Sky Among Steam Top 100 Sellers List
A Deeper Look at the No Man's Sky Foundation Update
No Man's Sky Players Meet, Can't See Each Other
Related:
Multiplayer
,
News
,
No Man's Sky
,
Survival Sandbox
,
Update