It's a happy birthday for one of the original MMORPGs, and Jagex is celebrating the Old School RuneScape fourth anniversary with a special in-game party along with announcements of expanded servers and its next eSports tournament.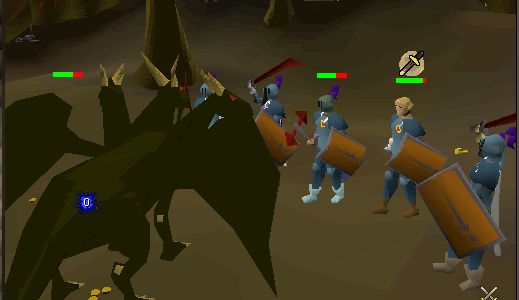 It's been four years since Old School RuneScape kicked off and 10 years since the original game server used to create Old School launched, and Jagex is naturally putting together an in-game party. The celebration takes place with Party Pete and King Roald and will offer up players a variety of birthday-themed items to commemorate the occasion.
RuneScape will also be continuing its inroads into eSports with the Deadman Invitational 5, a 2,000 player competitive PvP survival competition with a $10k prize on the line. Registration is now open for the event, with the grand final taking place at ESL studio 1 in Leicester, UK, on March 25th.
The devs of Old School RuneScape have also announced that they will bring a selection of new servers online to accommodate a growing player base. "We certainly wouldn't be here without the level of support and commitment from our community and, as that community is growing by the day, we're opening 12 new servers to make room for everyone," said game producer Mathew Kemp in a statement.
"Old School's growing player base and its impact in the competitive sector is an impressive testament to the remarkable appeal of the game and shows it's come a long way in the last decade. But however far Old School has come, it'll always be rooted in 2007 for us."
Information about the Deadman Invitational can be found here, and the fourth-anniversary celebration details can be read here.
Our Thoughts
Happy birthday to Old School RuneScape! Four years is absolutely no small feat, and the fact that the game is hosting an eSports event as well as adding more servers is just a further testament to the staying power of this title. Here's to many more years of old-school MMORPG gaming!
Your Thoughts
Are you an old vet of Old School RuneScape? Will you be taking part in the fourth anniversary? What do you think about the Deadman Invitational? Tell us in the comments.
Source: press release
Articles Related to RuneScape
RuneScape Anniverary Closes Out with Sliske's Endgame
RuneScape Premier Club Kicks Off Today
RuneScape: Idle Adventures Early Access for PC
Related:
Anniversary
,
MMORPG
,
News
,
Old School RuneScape
,
Sandbox MMO