The 10th anniversary of Guild Wars — the original — is upon us and to celebrate there will be week long festivities from 12pm Pacific on April 22nd until 12pm on April 29th. There will be rewards, gifts, and activities for all.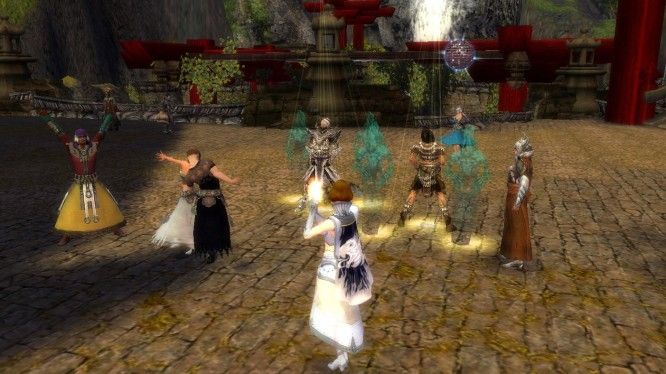 The Shing Jea Boardwalk will be opened up for a huge party with outposts across Tyria celebrating along. Players can take part in both the Dragon Arena and Rollerbeetle Racing with NPCs for these activities situated in Lion's Arch, Shing Jea Monastery, Kamadan, and the Great Temple of Balthazar. There will be special drops throughout the anniversary festival including cupcakes and fireworks, and players will be able to pick up the special anniversary Hound of Balthazar Ranger pet from Ceira at Embark Beach. And characters 8 years or older will receive a Birthday Present Voucher which can be redeemed for a birthday gift box from years past. Just visit a Xunlai Gift Giver to exchange it.
It's really awesome to see Guild Wars still running after all of these years, even if it is more or less rolling with automated events these days. There is still a fan base there that enjoy the game and will continue playing so here's to the 10th Guild Wars anniversary!
Source: Guild Wars official website
Related:
Anniversary
,
Event (In Game)
,
Guild Wars
,
MMORPG
,
News