This upcoming Overwatch competitive season is going to look quite a bit different. In another Developer Update video, Game Director Jeff Kaplan has lined out a variety of changes that will be made to competitive play going forward.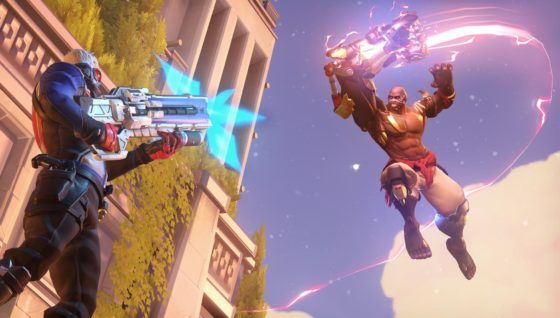 The first and most significant change is that the competitive season will now be shorter in length, running for two months instead of three. According to Kaplan, this adjustment appears to be the literal middle ground to keep engagement in Competitive high. "Engagement is a lot higher at the beginning of the season and there's a perception that the games early on in the season are more competitive," explains Kaplan. As a result of the shorter season, CP earnings will be adjusted accordingly with more points granted per win.
Skill Rating decay is also seeing a tweak for those who are Diamond or above, requiring those players feel five games per week instead of seven. Should those players still enter a state of decay, the decay rate is being halved, removing 25 SR instead of 50.
Control Maps are also seeing a pretty big adjustment this coming season, with players now only needing to win a best-of-three instead of a best-of-five series. "We've noticed that an inordinate number of these matches are going into overtime," said Kaplan. "We're seeing lots of 99 to 99% holds on Control and a lot of five point maps and matches taking place. This is resulting in very long match times."
Finally, the matchmaker will be adjusted in order to have higher-tier players find battles that are more equivalent to their skill, resulting in those players having to wait in the queue for longer in order to have the matchmaker line up proper competition. "We have a pretty good sense right now when we put you in a match how close to 50/50 that match is," said Kaplan. "What we really want to do is avoid putting you in matches that don't have as close to a 50/50 chance of either team winning."
Season Six will kick off later in the month. You can check the full Developer Update video below.
Our Thoughts
A great number of these changes sound very welcome to players of Competitive Overwatch, but we'd love to hear what you think. Are you excited for the next season as a result of these adjustments? Do you think they go too far? Maybe they don't go far enough?
Source: YouTube
Articles Related to Overwatch
Overwatch Details a Major D.Va Rework
FFA Deathmatch is Coming to Overwatch
Play of the Fortnight: Overwatch as an Accessible FPS Game
Related:
Competitive Mode
,
FPS
,
News
,
Overwatch