Surprise! Hi-Rez Studios has pulled a left-field reveal and announced a Paladins Nintendo Switch release isn't just coming, it's coming in slightly less than a week. The announcement also has offered a little more details on features and functions for the Switch version that the devs hope will continue to impress.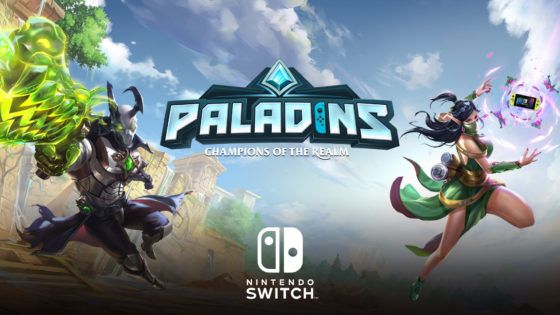 According to the announcement, in-house refinements made to the studio's version of Unreal Engine 3 means that the Nintendo Switch version of the team-based shooter will operate at 60 FPS. Additionally, players on the Switch will be able to enjoy cross-platform play between themselves and Xbox One players.
As for the game itself, everything else is, naturally, intact; all the heroes, the class-based gameplay, the maps, and the game's Card System to empower the loadout of your chosen character. "Players will experience the same fantastic team-based shooter gameplay they know and love in Paladins, now in the palms of their hands," promises executive producer Chris Larson.
Paladins on Nintendo Switch will arrive on Tuesday, June 12th in early access to Founders. Purchase of a Founder's Pack will also unlock every current and future Champion in the game along with several exclusive cosmetics. If you'd rather wait it out, the game will officially launch as a free-to-play title later this summer.
Our Thoughts
I'm going to be a heretic and contrarian here, but I'll go ahead and say it anyway because I've already been accused of having crappy opinions: Paladins is a better hero shooter than Overwatch, and I'm really excited that it's making its way to the Nintendo Switch. And with a bit of cross-platform play to boot! Here's hoping that feature gets extended further.
Source: press release
Articles Related to Paladins
Paladins Officially Launches
Realm Royale Brings Class Mechanics to Battle Royale
Paladins Game Page
Related:
FPS
,
Launch Date
,
Multiplayer
,
News
,
Nintendo Switch
,
Paladins
,
Release Date